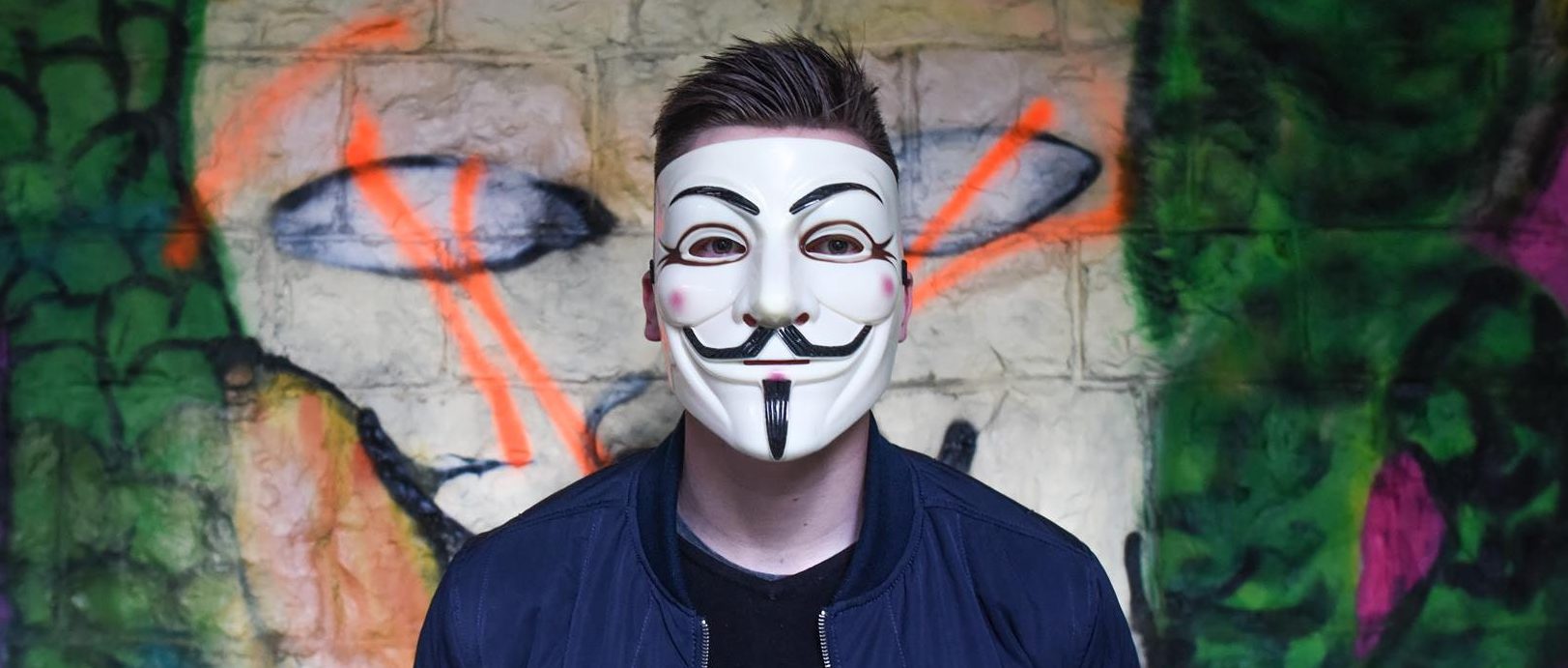 Take this article seriously! You shouldn't take any digital marketing courses before you read this advice.
This is based on my real experience and backed by my own rational explanation.
These are the 10 things I wish I knew before joining any digital marketing courses:
You can skip the following (I'm just rambling about my current situation):
For those who constantly searching for "how to make money online", "what is digital marketing", etc… similar queries, I am sure that you will be flooded with lots of advertisement and emails regarding "Make money online" and "Get rich online" topics.

Just like you, I want to get rich. I want to make money while I'm sleeping. I want to make money when I'm on my vacation while I am on the beach. I want to earn passive income through an online system. This is possible only if I know more about online stuff.
So, I've attended many free webinars and joined many paid courses (both physical and online classes) last year. I'm just trying to learn as much as I can while I'm still young (erm… not sure if I'm still young).
These digital marketing courses include Facebook marketing course, Google Adwords (SEM) courses, Email marketing courses, SEO marketing courses and many more.
Some took me a weekend and some wasted me a whole month.
Worth it or not? Let me show you my case.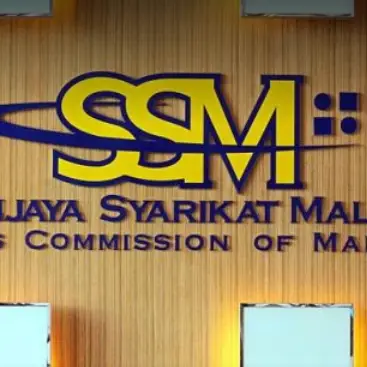 Early last year, I've registered my company with Suruhanjaya Syarikat Malaysia (SSM) because I don't want to get summon since I am doing online business in Malaysia.
Before submitting my Form B for the income tax submission, I had to do some simple accounting to figure out the profit/loss of my business.
No one will show you this, but here's mine: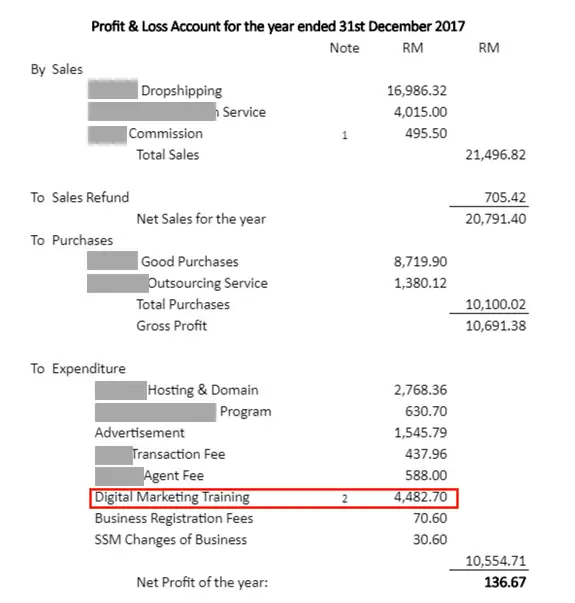 I've actually made over RM21,000 sales with my eCommerce store, web design, digital marketing, SEO services and some commission last year.
However, at the end of the exercise, besides the good purchases and outsourcing services (which cost me RM10,100), I realized that my total business expenses are around RM10,555.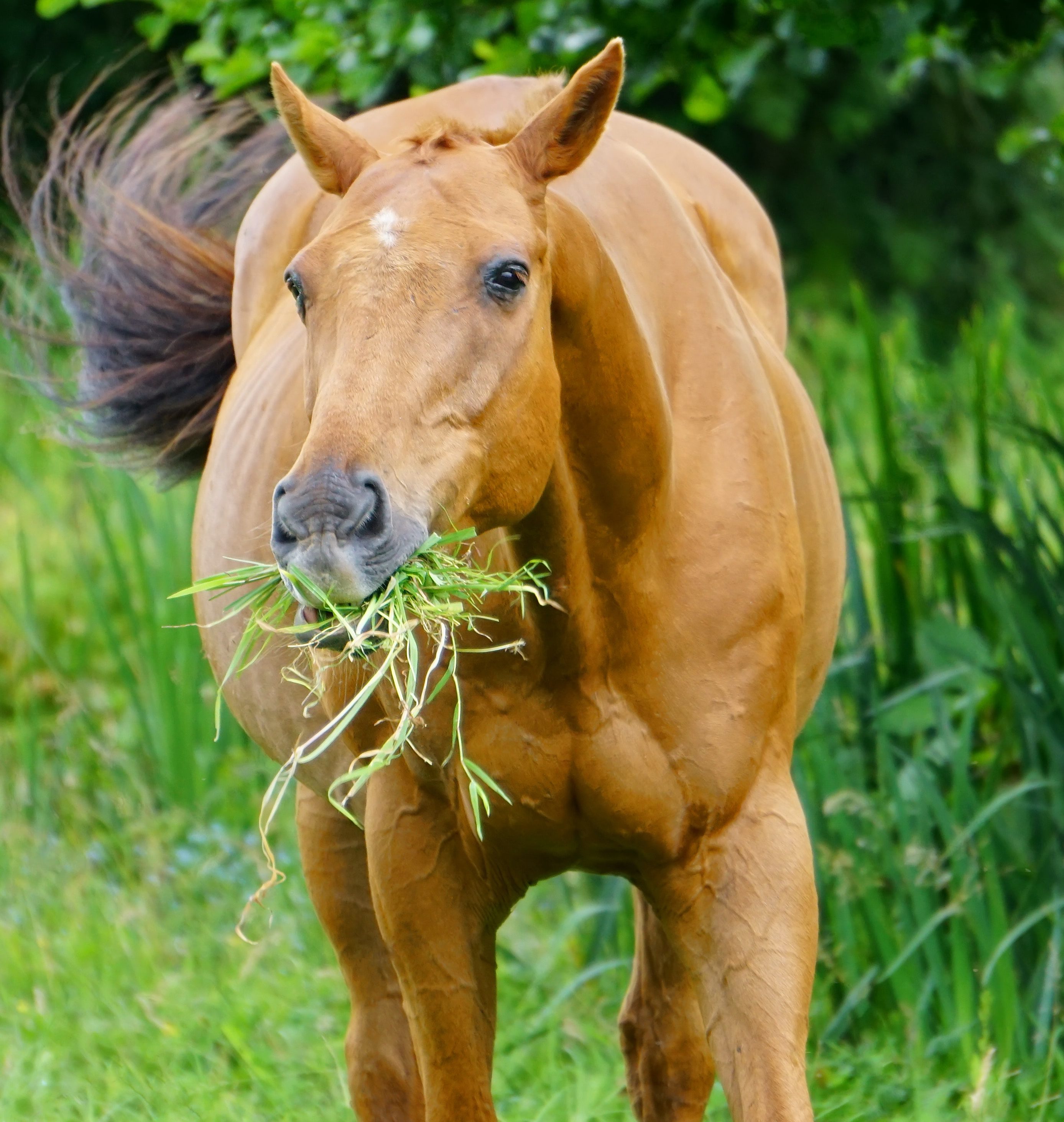 42% of the total business expenses are contributed by the digital marketing courses that I took, which cost RM4,483 (highlighted in red).
I barely make any profit last year (only RM100 after tax). Luckily that I haven't quit my full-time job, if not, I will be having grass and rainwater for my meals.
Still, I always look at the bright side. I tried to convince myself that all the digital marketing courses that I took last year will be good investments for my future online marketing career.
Not a bad excuse right?
The truth is that, later in the year, I've found similar articles and YouTube videos that talk about what I've learnt from the courses that I took earlier.
If I'm being better in seeking for free resources, I would have saved that RM4,483 cost for the digital marketing training.
To my surprise, some of these free sources even have better and more detailed explanation of what I've learnt from the courses.
So, in order to avoid you (my fellow fans) getting into the same situation, I've decided to tell the truth.
P.S. Some of you, especially the fake "Gurus" might want to tell me that I am wrong. Just comment below.
Here are the 10 things I wish I knew before taking any digital marketing courses:
1. Most of the free online "live" webinars are not live.
Avoid free online "live" webinars at all cost because most of them are not "live".
I've discovered this because one day I've signed up twice for a "live" webinars with two different emails and found out that they have the same speech and same people commenting throughout the webinars.
This is a fraud!
The content of the "Simulated Live" or "Fake Live" webinars is prerecorded, the goal is to make attendees feel that they are part of a live, interactive web event.
These "Fake Live" video webinars or courses require you to attend them at a specific time, even if it is during your working hours. There will be no replay after that.
So, I forked out my precious time, put on my earphones and sat down in front of my office desk with an excel spreadsheet covering the "fake live" webinar panel. I was trying my very best to hide the "fake live" video and pretend to work in front of my boss just to hope I can learn something from it.
You can't actually interact with the Gurus
The most annoying thing is that, by the time the free "fake live" webinar actually starts, you realize that the comment section is not available in your country. You can't even ask a single question during the webinars.
Read how these Gurus actually pre-populate a list of chat messages from the other "attendees" that get displayed at set time marks as you go along.
Fake comment box to bait emails
The worst thing is that sometimes it appears that there is a comment box available, but it is actually a lead generator form. When you start to type something into the comment box, it will require you to enter your email address and contact details. This is how they start collecting leads.
Imagine how much effort or risk that I've taken in the office, and all I get is to sit in front of a fake "live" webinar?
2. There ain't no such thing as a free lunch.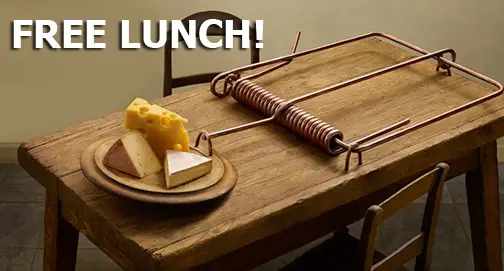 The "free lunch" refers to the once-common tradition of saloons in the United States providing a "free" lunch to patrons who had purchased at least one drink. Many foods on offer were high in salt (e.g., ham, cheese, and salted crackers), so those who ate them ended up buying a lot of beer.
It is just a sale page
The free "fake live" webinar or courses that I mentioned earlier is just a sale page of another digital product.
The Gurus will show you how much money he/she earned and how well-known he is, with lots of "fake" real case studies and testimonials, etc…
Just not many things you can learn from the "sale page".
It often urges you to purchase immediately
In most of the case, at the end of the free "live" webinar, you will be offering a limited time or opportunity to sign up for a membership or a discount to purchase a product or course.
Some of the typical scammy lines at the end of the video would be:
Get this offer before the video ends!
Only 5 seats left!
You won't get this if you don't act now!
We are going to take down this offer very soon.
Omg, I came with a "free lunch" mindset, but at the end of the video, you actually have to pay to learn and this ruins everything.
3. No one will teach you how to make money like they do
Think about it, how would someone doing so well in his/her business teach you how to exceed them?
Do not believe them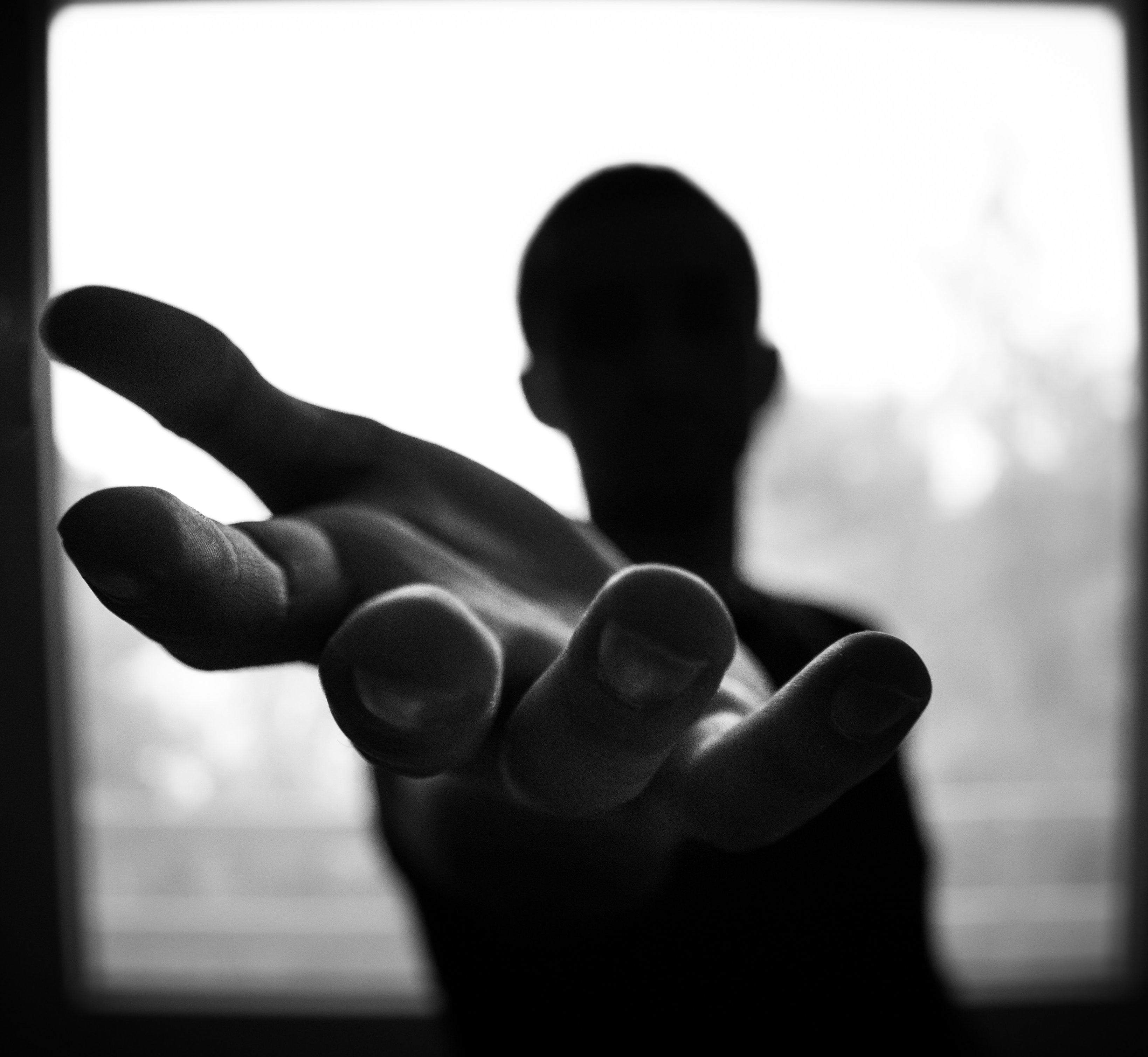 These Gurus often say:
I am offering this because I want to help you.
The market is too huge for me alone.
I want to build a team of experts and together we succeed.
The truth is they are definitely not making as much as they claimed. They can show you fake cheque, fake transactions and sales.
Just remember this, Gurus can fake anything that they want, because they are good at "faking" things.
They make money by selling courses
Ask him this question:
If you are making money so well with this method, why aren't you focusing making more money using that method (that you are going to teach me)? Instead, selling me this course to earn extra income?
It is clear that they are not making money with the method they are going to reveal to you.
In fact, they are making money by selling courses.
Why won't they teach it for free when they are so rich and successful?
All they do is to polish their sale speech or sale page with great "fake" results and hopefully, you will fall into their trap.
And, ultimately, if the Gurus claimed that they are so rich and they want to contribute to the society, why not just reveal everything for free?
This question will piss off any "fake" Guru.
4. You will get misleading information/techniques
You see many "claimed-to-be" Gurus on the web nowadays. Just scroll through YouTube and you will discover all sorts of "Gurus" teaching free stuff online.
Free stuff? Too good to be true.
For example, last year there are a bunch of "claimed-to-be" Gurus came out from nowhere teaching the exact same "Free, Only Pay Shipping" Facebook Advertising technique.
At the end of the day, what will the audiences/learner do? They will try to follow the same steps that were taught in the video and implement them in their stores.
After a while (even today), you will see hundreds (if not thousands) of individuals using the same Facebook advertisement strategy to promote their products.
Am I the only one who hates to see these post?
The Facebook is flooded with these "Free, Only Pay Shipping" advertisement posts: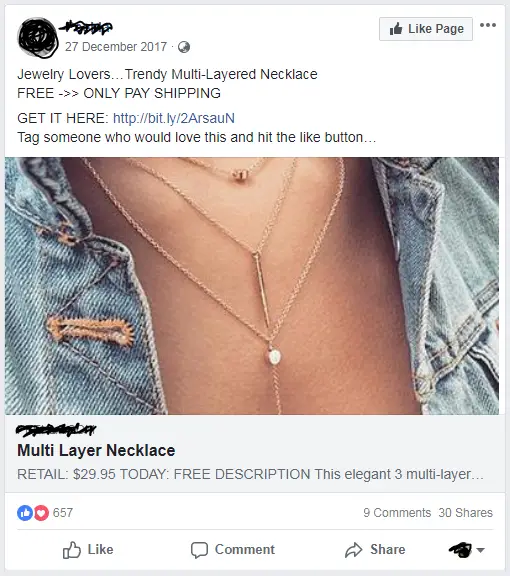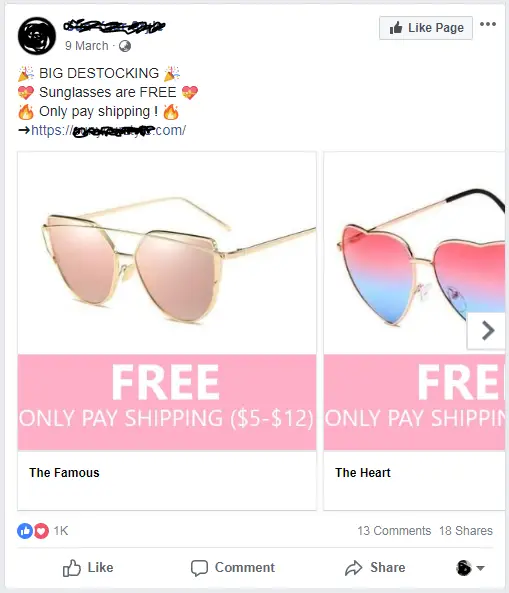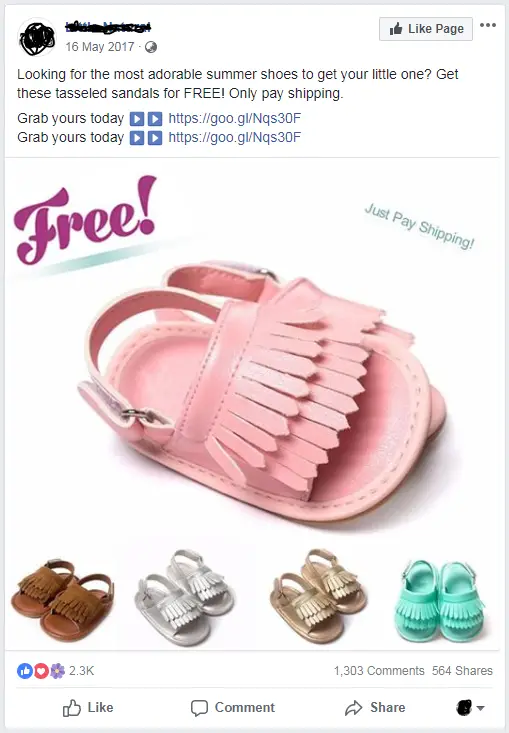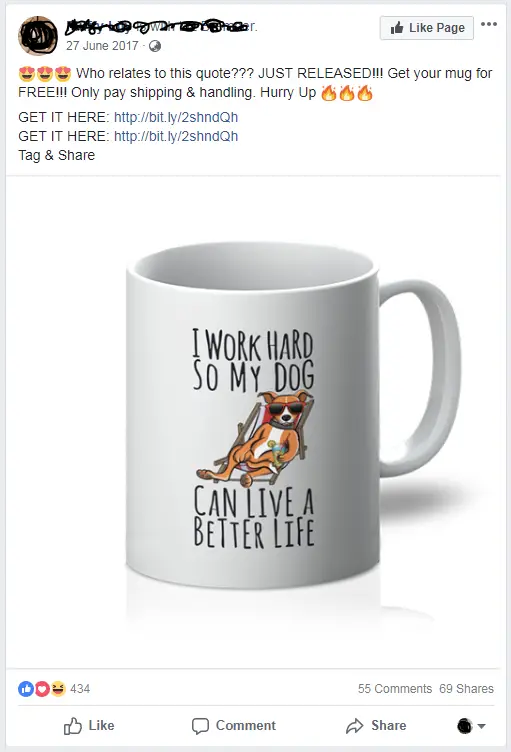 At the same time, what do you think the Guru will be doing?
The Guru will be using the exact opposite solution to attract his/her customers and earning better than all of you.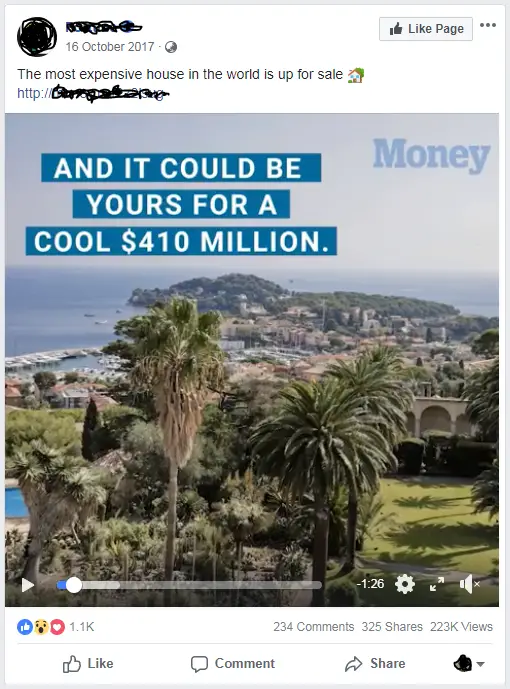 These fake "Gurus" purposely spread these useless techniques to people out there and mislead them, so that the market will be flooded with repeated annoying stuff.
You can watch these free videos for ideas, but make sure you think twice before implementing them.
5. Gurus will never teach you everything they got
You will always find that after you bought or attended a course, you will get another upselling of an advanced course.
Never ending upselling products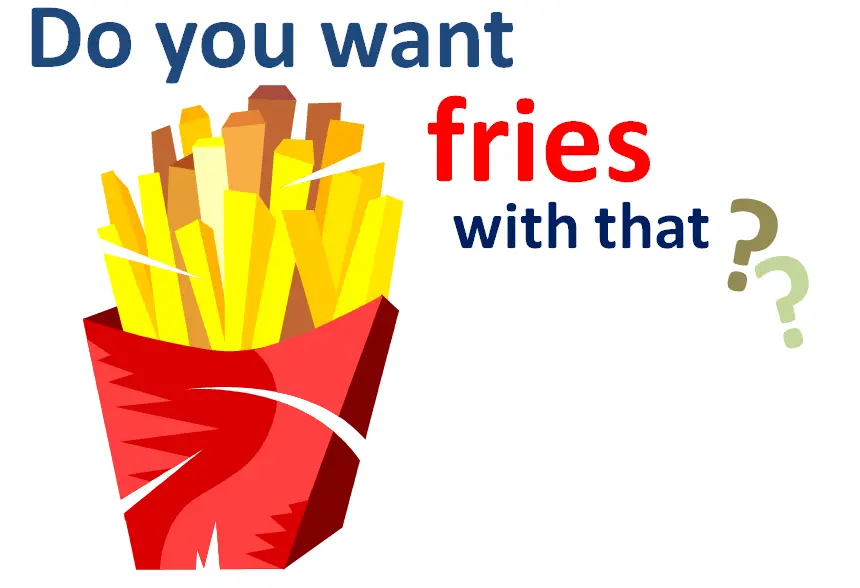 The upselling of advanced classes will never end because this is how the Gurus do the business.
There will be an upselling product on top of another upselling product.
Thus, at the end of the day, you will find that the Gurus never actually teach you everything they got.
You need to pay in order to get them all (maybe paying forever).
6. You Don't Need a Guru; Life is Your Greatest Teacher
Learning stuff through webinars and videos will get you nowhere. The real business/experience is the real teacher.
We can be our own teachers if we allow ourselves to learn from our mistakes.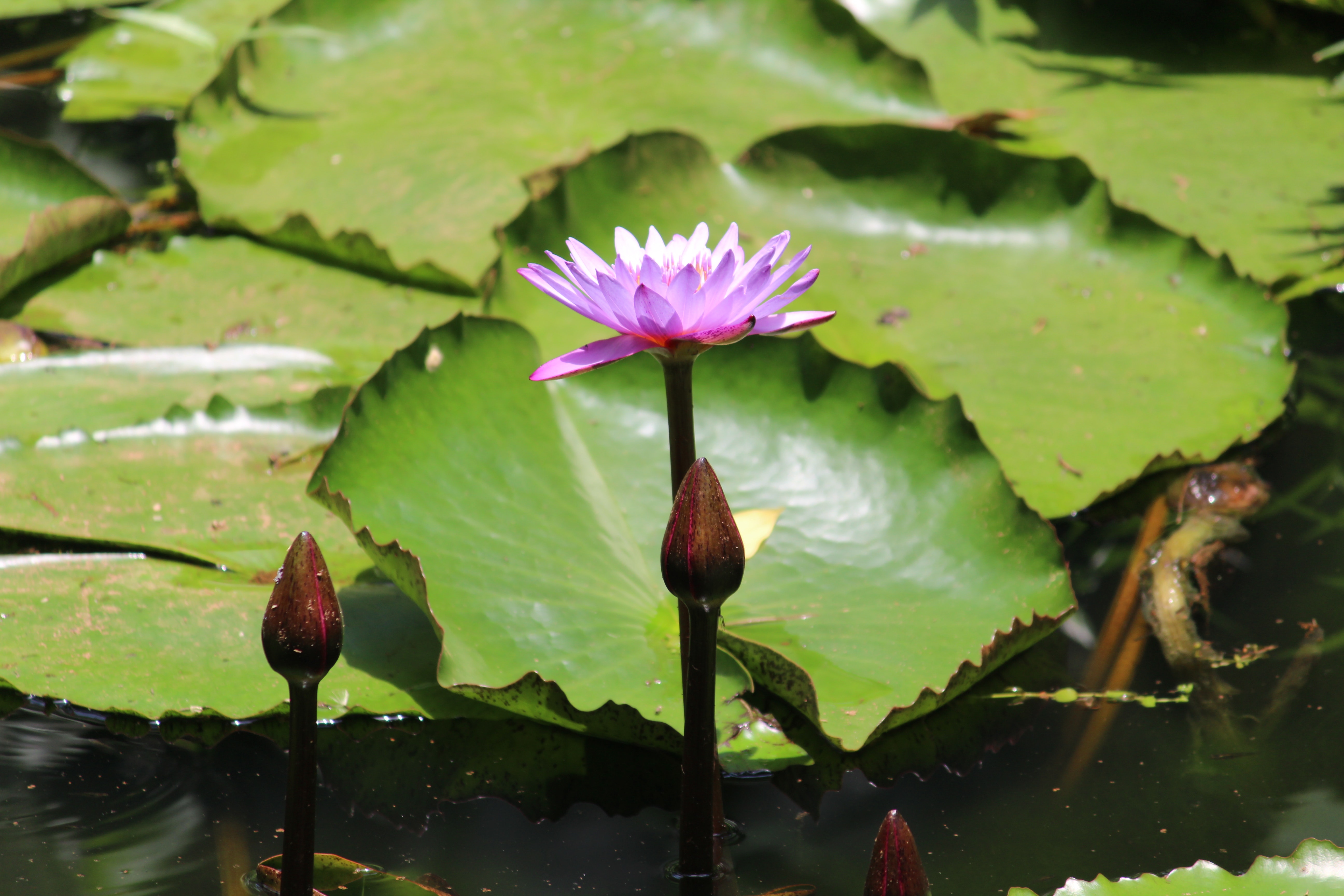 A monk once told me there are no mistakes, only lessons, and we are a product of the lessons we've learned. As Thich Nhat Hanh says, "Without the mud, there can be no lotus." by tinybuddha.com
We grow stronger from our challenges; we learn or to grow from these experiences. This is what makes us who we are.
Imagine a doctor just graduated from University.
Would he be a good doctor without practically taking care of his patients?
Of course not, he needs the real experience to improve himself.
Stop taking courses and start implementing what you had already known
The same thing is happening in digital marketing, you need to be brave, take a step forward, make some mistakes and learn from it. You will only realize what's working when you actually did it yourself.
Especially for those who like to take courses (but never implement them), stop taking courses, stop looking for Gurus, get your butt off and start working!
Seeking for a Guru won't make you better unless you implement them.
7. Better use of time and money
Do not waste your time and money in these digital marketing courses.
You probably shouldn't have learnt anything about digital marketing.
The reason is simply that you don't have to be an expert in everything.
You can always outsource important tasks to the experts, especially tasks regarding digital marketing.
The digital marketing is changing and evolving rapidly. Only the digital marketing experts who with patience and experience, working 100% full-time effort in the subject can keep up with it.
Outsourcing the tasks
Why not outsource the digital marketing tasks to us?
We specialize in Web design, Facebook marketing service, Google AdWords service, Search Engine Optimization (SEO), Email Marketing Service, e-Commerce online store development, Payment gateway Set-up & Integration, Photography and Image Editing as well as Domain Name Registration and Web Hosting.
Instead of paying the Gurus RM3,000 for teaching you SEO marketing, you should better talk to us.
With a fee of RM3,000, we can build an extremely great SEO campaign for your website. We will do all the hard work and make sure that your website is always ranking at the top while you sit back and relax. Talk to us for more information.
8. You are too late in the game
Digital marketing is definitely not for the beginner like you.
No one tells you this right?
It is not as easy as it sounds
The Gurus out there always try to make it as easy as it could be so that you will buy from them.
However, don't you realize that, by the time you've learnt something, things change? You can't even apply what you have learnt from the course into your business.
The digital marketing business is evolving too rapidly.
Some people (the experts) are always a step ahead of you because they know exactly what they are doing.
Unless you have experience in digital marketing, do not even attempt to learn it.
It is not as easy as you think.
9. You will get 180+ spammy emails in 12 days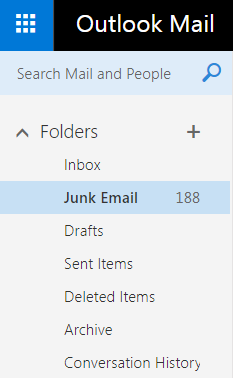 Signing up for newsletters from the Gurus or webinars will expose your inbox to tonnes of spammy emails every day.
I wish someone else could tell me this earlier.
I would have registered for another email address before signing up for newsletter, webinars and free courses.
Now, there will be no cure for my email address. (Not even after you unsubscribe them)
Lots of scammers are sending in phishing and fraud emails every single day.
This is so frustrating but I can't help.
10. Why not learn from free sources, just like us
Last but not least, there are lots of free and trustworthy sources to learn from.
For example, you should definitely follow us here in Skeneur and make sure you actively ask us questions.
We often post useful articles like:
We will try our best to help you (the community) without required you to pay a single cent.
---
So, these are the 10 things I wish I knew before I sign up for digital marketing courses.
Do you like this kind of article?
Let us know:
Which of 10 things above you will never think of before signing up for a digital marketing course?

Are you going to not learning digital marketing as we suggest?
Or maybe you want to learn, but this time you will be more alert?
Either way, let me know by leaving a comment below right now.