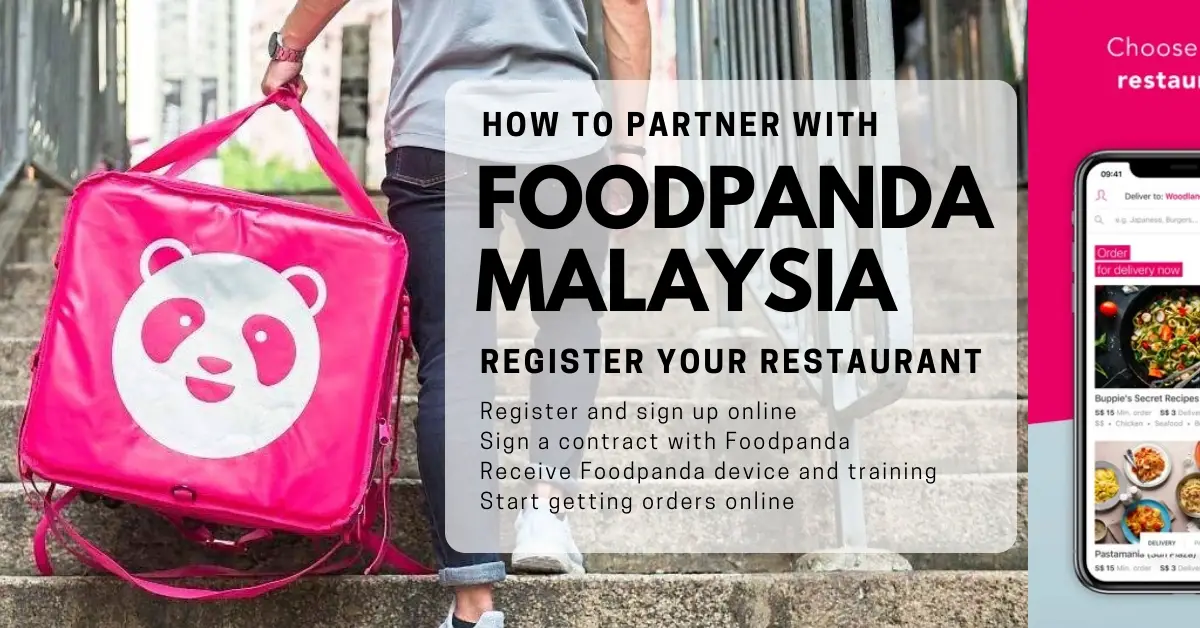 It is time to bring your restaurant business online and register with foodpanda. Revolutionize your restaurant business today and don't let your regular customers miss your food at home.
What is foodpanda?
foodpanda is Malaysia's most convenient online food ordering site, connecting people with the best restaurants around them, in Kuala Lumpur, Petaling Jaya, Melaka, Ipoh, and many more Malaysian cities!
Why list your restaurant on foodpanda?
Expand your restaurant business online
Allow online food ordering and delivery during area/state lockdown
Reach thousands of new customers who would like to taste your food
Advantages of listing your restaurant with foodpanda?
You don't need to hire your own delivery team
You will reach more new hungry customers who like to try new food
Multiple payment options available, e.g. cash, credit or debit cards, and online payment gateways.
You can still operate your restaurant business during a lockdown
How foodpanda works?
Customers enter a delivery address via the foodpanda app or website and select a restaurant nearby.
Restaurant accepts the order through the tablet provided and starts preparing the food for a specific pick up time.
foodpanda rider arrives at the right time to collect and delivers the order within 30min after the order was placed.
foodpanda sends you (the restaurant) the proceeds from your orders every month and provides detailed insights on your performance.
How to register your restaurant with foodpanda in Malaysia?
Step 1: Sign up online here
Step 2: Approval stage
Step 3: foodpanda sends a contract
Step 4: Contract signed
Step 5: Receive preview of your menu
Step 6: Receive foodpanda devices
Step 7: Receive training via call
Step 8: Your restaurant is live on foodpanda
How much commission foodpanda will charge from your restaurant?
Commission rate: 30 – 35%
Platform fees (weekly) depending on the monthly sales. Higher monthly sales will require higher platform fees, typically range between RM0 – RM75
Licenses or documents required while registering with foodpanda
Owner's identification documents
SSM Registration Document
Restaurant / Shop License
Bank Account details
Restaurant / Shop License (If Applicable)
Halal Certification (If Applicable)
SST ID (If Applicable)
foodpanda Malaysia Partners Application Form
Link : https://www.restaurant.foodpanda.my/
Fill in the required details of your restaurant:
Restaurant Name, city, address, postal code
Restaurant Cuisine
Particulars of the restaurant owner like first name, last name, contact number, and email address
Average cost of a meal for one person
Restaurant's menu (pdf, excel, word, jpg), make sure the uploaded menu and prices are the same as for dine-in customers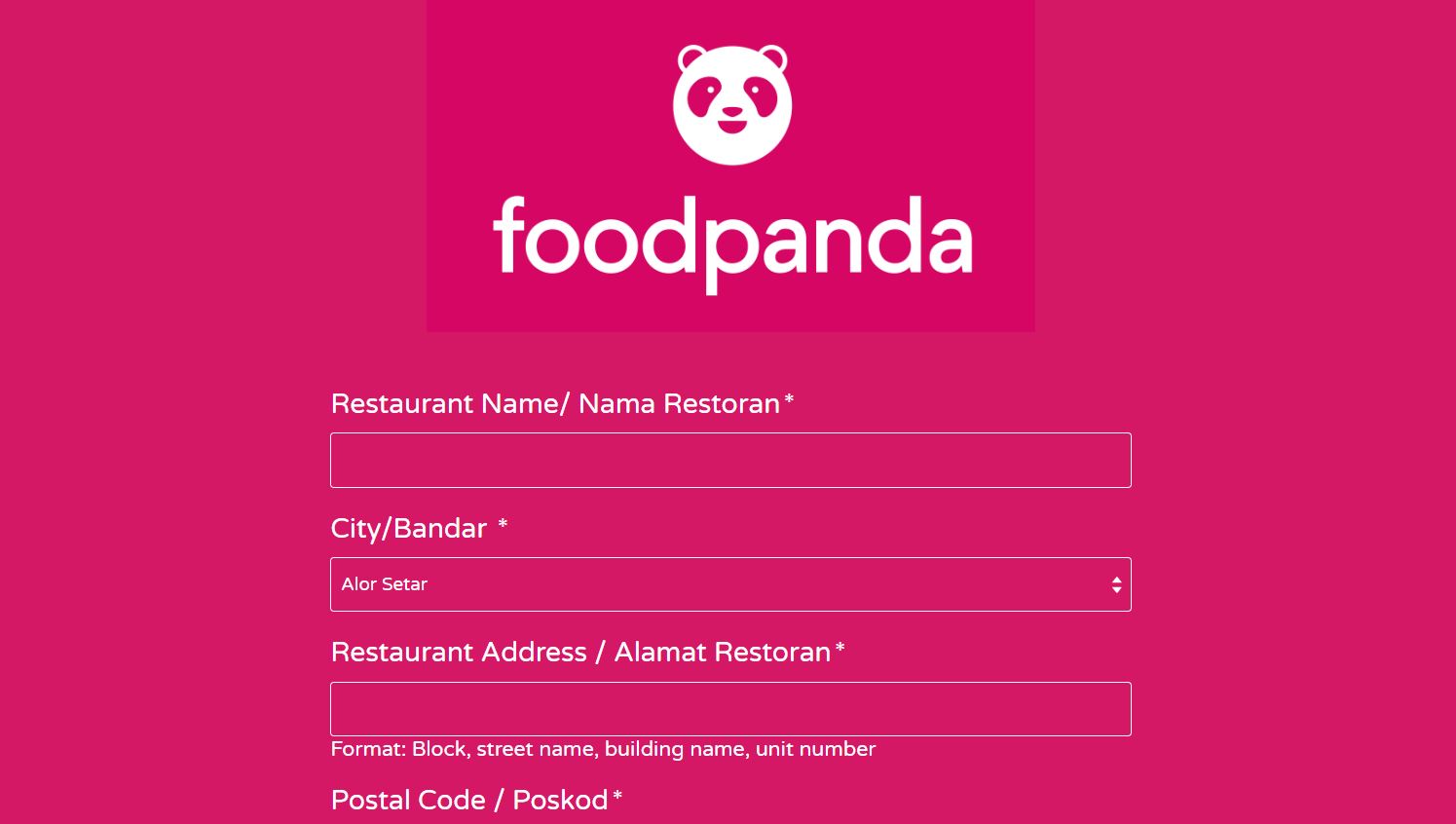 Guide on uploading your restaurant menu for foodpanda application
You will need to upload a copy of your menu as per current prices for in-store purchases. Supported files such as pdf, excel, word, jpg
Follow the menu's requirements which can be found here. Note that if the menu doesn't follow the requirements provided, your application will not be successful.
Click here on the menu template to use and download to fill in your menu as your reference.
foodpanda's Menu Requirements
Please follow the menu requirements below to key in your menu items for your kind reference and perusal as per attached.
Menu
Menus can come in any format (Microsoft word, excel sheet, PDF)
Menu must consist of :
Dish's name and prices
Food description
If the menu is a photo of the restaurant's physical menu, please ensure that it is clear and not hand written
Food Photos
Food photos MUST follow the below requirements in order to be uploaded on foodpanda.
Please remember to rename each photos according to its dish's name so foodpanda's team knows which photo would be for which dish.
Dish Image Dimension / Listing & Hero – 4000 X 2925 pixels (72 dpi)
Assorted Dishes
Top View (90 degree) or Front View (0 degree) angle. Never use any other angle
Dish needs to be centered in the middle of the image
No Watermarks or Branding
No Close-Up Image
The images should be clicked from a distance
No Human Figures
No White Background
No Collage of Images
Images should not be Blurred
All images need to be taken in Landscape Format
All image format should be either – JPEG
All image should be named accordingly to the menu item name