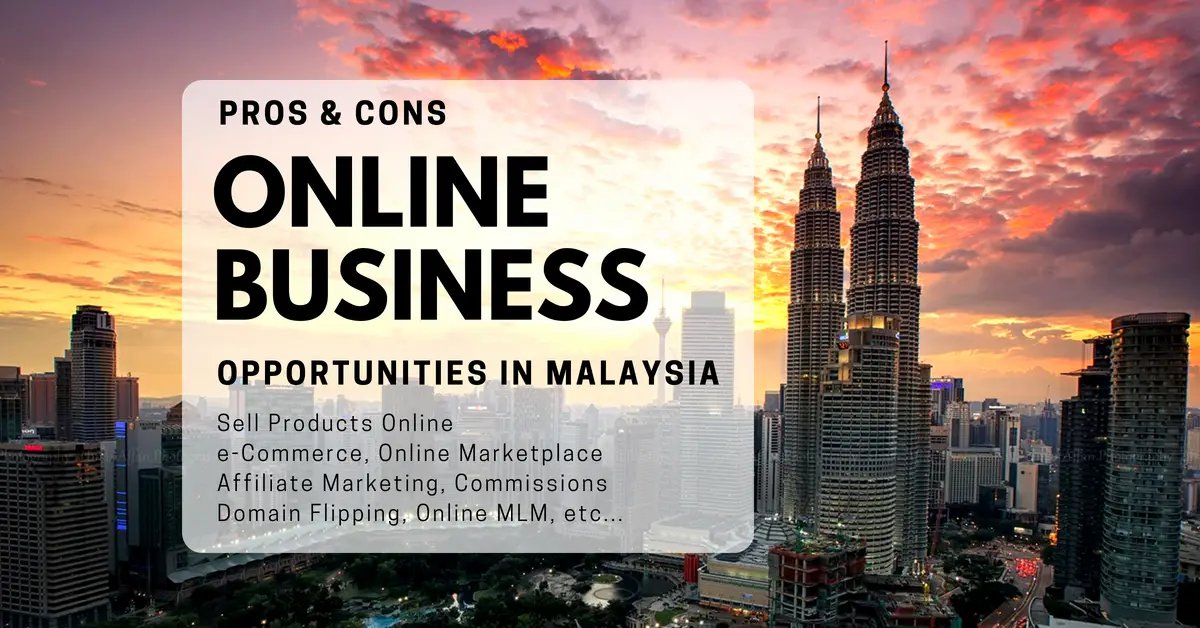 Online business opportunities in Malaysia includes starting an e-Commerce store, Online Marketplaces, Graphic Design Services, Affiliate Marketing, selling products via Facebook Live video, Online MLM Referral Program, Online Dropshipping, selling eBooks online, Online courses, building an Online News site, building an Online Forum, Credit Card Comparison sites, Online Cashback site, be a content writer, Blogging, Domain flipping, becoming a YouTuber and more.
In this article, we share our thoughts on a list of online business opportunities in Malaysia. If you are looking to make a fortune through an online business in Malaysia, read on.
Does Online Business Opportunity in Malaysia Exist?
The answer is yes, and it is not hard to look for online business opportunities in Malaysia. The internet is easily accessible in most of the places in Malaysia. Just stop by Starbucks or Tealive, buy a drink and you will be connected to the cloud in seconds. Consider that the population of internet users is raising tremendously over the years, there are unlimited potentials in this business.
There are so many types of online business running nowadays and it is easy to get lost in what online business you should venture into, especially for starters. You might be asking yourself, should you start with something you familiar with but that is pretty saturated? Or start an online business that you have little to no knowledge of but ihas high potential?
Below are some of the ideas that you can take into consideration when you look for online businesses to start in Malaysia. If you can utilize the pros and cope with the cons of your selected choice, you are good to go.
List of online businesses in Malaysia 2022:
Selling on Facebook using Live Video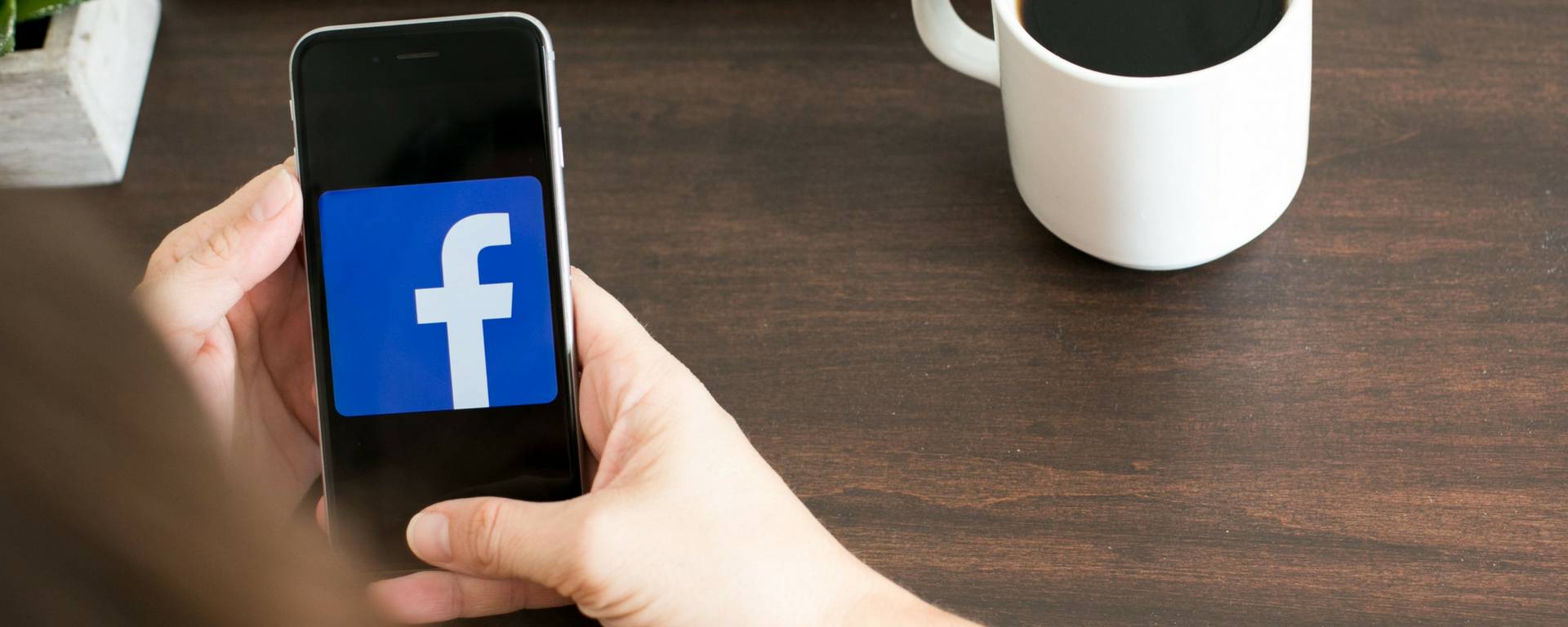 It is surprising how creative Malaysian can be. Many sellers start to sell or promote their products by utilizing the Facebook Live Video recording. Some merchants bring up an alarm clock and make it into an auction event to make things even more interesting. The Facebook Live video feature provides a great opportunity for the sellers to interact with their customers. Having your face up in front of the video live is probably not an easy thing to do. However, it is a very effective way to gain trust and confidence from your customers. People always wanted to know who is actually selling the product behind the scene.
Pros: Customers can now communicate directly with the seller if they have any questions, rather than dealing with the 'not-so-smart' automatic reply system.
Cons: You will need to schedule your live video properly (normally people do it after dinner, around 7-10 pm). Of course, if you are better looking in front of the camera, you might get more 'easy' sales.
Start your own e-Commerce Store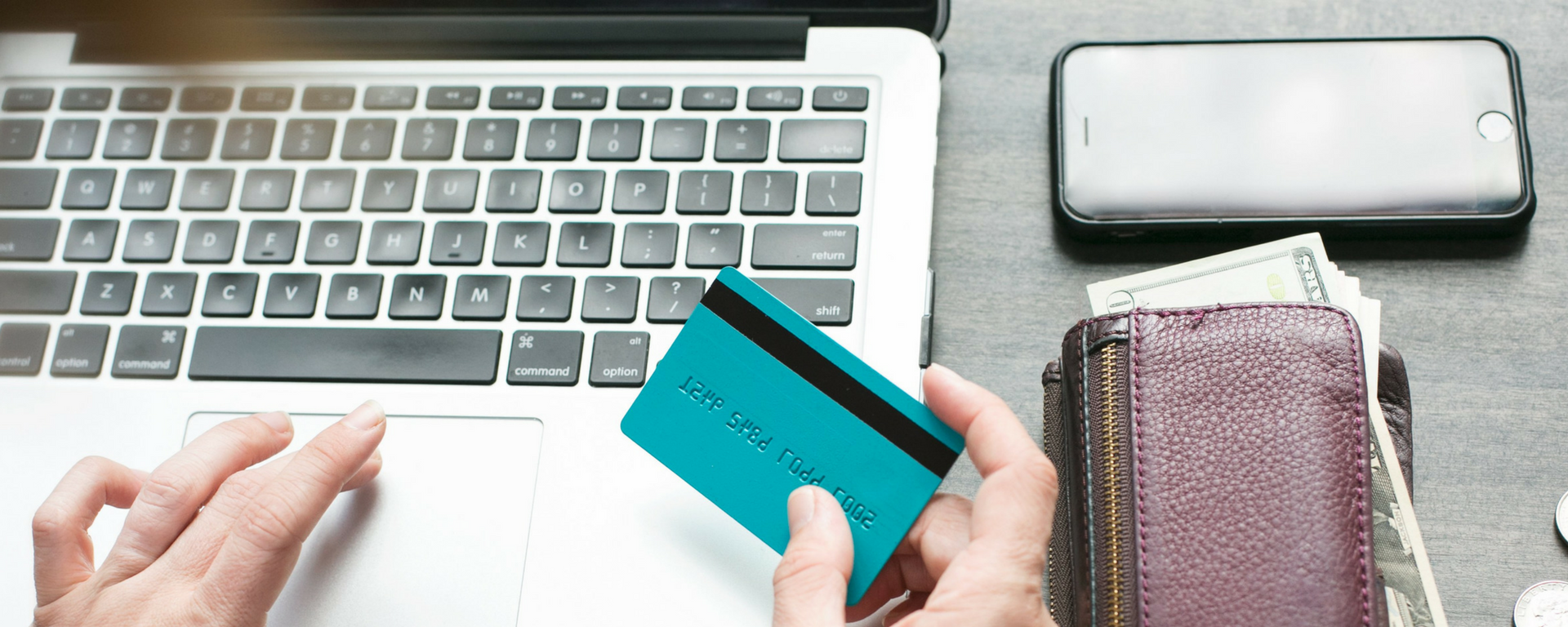 If you wish to brand your own product or company, you should build yourself an eCommerce store. Starting an eCommerce store in Malaysia is not hard and it is a lot cheaper than renting or having a physical shop. What you need to do is get a domain name and hosting plan, find a web design company to help you set up an online store, equip it with a trusted payment gateway, and you are set to go. You can learn how to start an online business in Malaysia with us.
One of the biggest differences between selling on Facebook and having your own eCommerce store is the presence of a trusted payment gateway, like ipay88, MOLPay and eGHL. It is not so professional asking your customer to bank into your personal account whenever they purchase a product from you. Having a payment gateway in place will increase the buyer's confidence. In addition, some Credit Cards offer reward points or cash rebates from their banks, thus some people would prefer to use Credit Card to pay online. This will significantly encourage them to spend more with their credit cards.
Pros: You have your own unique brand and online store. Everything will be under your control.
Cons: Need extra budget to set up your online store and for advertisement.
List your products on Malaysia Online Marketplace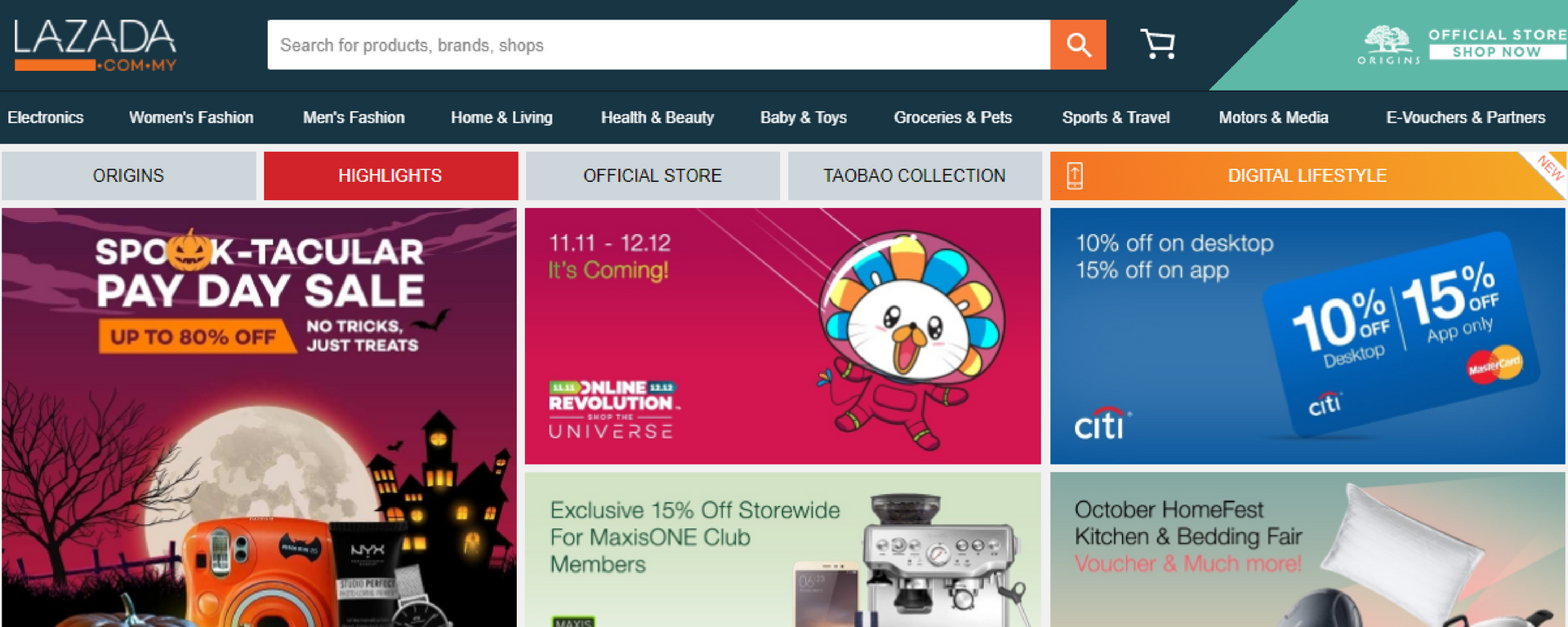 If you can't afford an online store, you can always find a list of online selling websites/platforms to list your products. You can sell your product through a reputable online shopping website like Lazada or eBay. There are plenty of free apps in the market like Shopee and Carousell which basically has the same function. However, there are some marketplaces require you to pay a small registration fee before start listing your product, for example, Lelong.my. Some will collect a percentage of transaction fees for each sale you generated, so make sure you read through their policies before you start to sell your products on the websites.
Pros: Most Malaysia Online Marketplaces do their own advertising and promotions, thus providing you free traffic.
Cons: Since it is an online marketplace, there will be lots of merchants and sellers competing with each other. In Malaysia, buyers tend to sort the items with the price in ascending order (cheapest on top), thus the cheapest listed product will probably win the game. In most of the case, the sale quantity would be the key as the profit margin gets lower with the intense price war.
Online Multi-Level Marketing Referral Program
If you don't really want to sell things, at least try to promote other people's products. You can potentially earn some pocket money via an online MLM referral system by just promoting or recommending awesome products to your friends and family. Normally, there will be a pyramid-shaped commission system that pays you whenever someone joins the program through your referral code or ID. For instance, the IBKEEO Wechat Merchant 8.0 Referral program demonstrates that you can actually earn RM6,860 from a simple three-level capped commission system.
Pros: MLM is a great business model where your effort multiplies by itself after you take the first step. It is even better when it is integrated with online marketing tools. You can reach many potential "downlines" and collect easy money from the commission-based system.
Cons: Some MLM companies do not actually focus on the quality of their product (they care more about getting downlines rather than selling more stuff). You might have to pay for an agent/referral fee (annually).
Online Dropshipping Business
Dropshipping is a retail fulfilment method where a store doesn't keep the products it sells in stock. Instead, when a store sells a product, it purchases the item from a third party and has it shipped directly to the customer. As a result, the merchant never sees or handles the product.
The biggest difference between dropshipping and the standard retail model is that the selling merchant doesn't stock or own inventory. Instead, the merchant purchases inventory as needed from a third party (usually a wholesaler or manufacturer to fulfil the orders) after the payment is received.
Pros: You don't need to keep any stock of your product. You can literally sell anything with no goods purchase upfront. It is one of the best business models with the smallest capital possible.
Cons: You need to be careful how the third party (wholesaler or manufacturer) actually pack and send the goods to your customer. Make sure they don't include any "real" price or advertising label.
Be a Writer and Sell Ebooks Online
Ebooks are books that can be delivered or downloaded online. You can write just about any subject that you want — just as many, if not more, than what a traditional publisher might release because you can tailor your tomes to niche markets. Travel guides, how-to manuals, mystery, romance, science fiction, self-help, technology, religions… just about any subject is fair game as long as there is a market of ready buyers. One of the best ways to check for is to scan the bestseller lists on Amazon (not just the overall list but also the ones for categories and subcategories).
Start writing about your hobby or anything that you think is fun or interesting. You can always find someone who shares a common interest with you and sells it to them. For example, we could have written an Ebook on "100 Online Business Opportunities in Malaysia that could make you RICH", describing each business idea in detail (with a step-by-step guide) and sell it for RM29.99. I'm sure you are going to buy it because it is what you are looking for right now (unfortunately, the book is not ready yet).
Pros: You won't have to rely on an editor or publisher telling you whether a book will be published. You also won't have to rely on a bookstore to put your book on its shelves.
Cons: Easier said than done, most people don't like to write. (You can employ writers, use public domain content, and create your ebooks from many sources.)
Publish and Sell Online Courses
E-learning market size was valued at over $165 billion in 2015 and is likely to continue growing and exceeding USD 240 billion from 2016 to 2023. Nowadays, people are willingly signing up for online courses due to the accessibility, cost-effectiveness, and convenience of e-learning.
There are several online platforms you can use to host your online courses. For example, Udemy is completely free to use, but you have to pay 50% commission to Udemy for each student. It has a tiered system for course revenue share (in some cases an instructor can keep 97% of net revenue).
Read The 15 Best Online Course Platforms (and How to Choose the Right One).
Pros: It could turn into a source of passive income if you have a good course published and attracts students for years.
Cons: You will need to create great content for your online courses because feedback from students will determine your success.
Website & Social Content Writer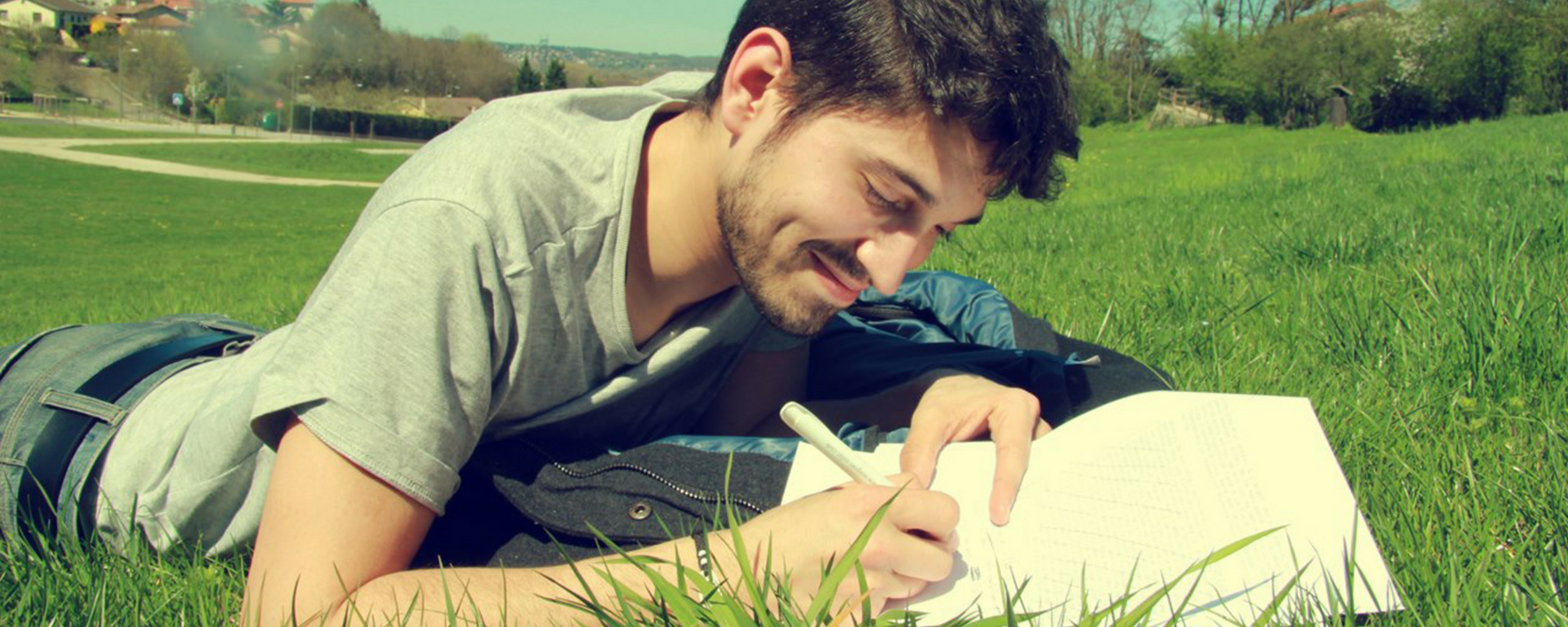 Content marketing is a quickly growing field. With that growth, comes opportunities for entrepreneurial-minded writers. Content on the web takes a variety of forms: blog posts, social media posts, video and audio recordings, web pages, and more. Most business owners have a website that is poorly maintained (or not updated) due to the fact that they are super busy with their own business. Thus, anyone with good content writing skills could help in this circumstance.
Did you notice that some of the top online players like AirAsia and Domino's Pizza always have updated content on their Facebook Page (new post almost every day)? Thanks to the frequently posted content, their customers will stay updated with the latest promotions and information (at least they can feel the presence of the business and thus gaining more trust from it).
Pros: Keep trying out different content writing styles to meet a specific marketing objective is an interesting job. Having people virally sharing your piece of art (content) is so satisfying.
Cons: To be a successful content writer, you need to have a good research ability, new and creative content creation, stay up-to-date, and of course, have a solid grip on grammar.
Provide Graphics Design Services
If you have talent in arts and design, this is probably a piece of pie for you. Why not start putting your talent into play by offering graphic design services online and they might earn you some pennies? These online services include web design, logo design, and business cards design. This business will probably grow in the upcoming years while there are hundreds of businesses in Malaysia trying to emerge and go online. Many of them will start to look for freelance or professional designers to brand their products and company.
Pros: Relatively easy if you have the design skillsets and some basic software.
Cons: Your client might be asking for more revisions than you ever expect (art is a subjective topic).
Selling Stock Photos Online on Microstock Websites
Pick your best photos and turn them into money by selling them on microstock websites.
Microstock sites, such as istockphoto.com or shutterstock.com, make it easy for amateurs with a passion for photography to get started selling their photos online. Once approved as a contributor, most microstock sites do not charge photographers to upload photos to their portfolios. Instead, the sites take a percentage of each sale.
Pros: Selling stock photo can be a passive income when the photo you took years ago earn you money from that day onwards. There is no expiry date for a stock photo.
Cons: Most sites start their image pricing at just $1 for the smallest size, with costs increasing with image sizes. So, it's all about the quality of your photos and the number of photos you contribute. The better the quality, the more downloads; the more photos you upload, the better the chance your photos will be purchased.
Start Blogging & Associate with Google Adsense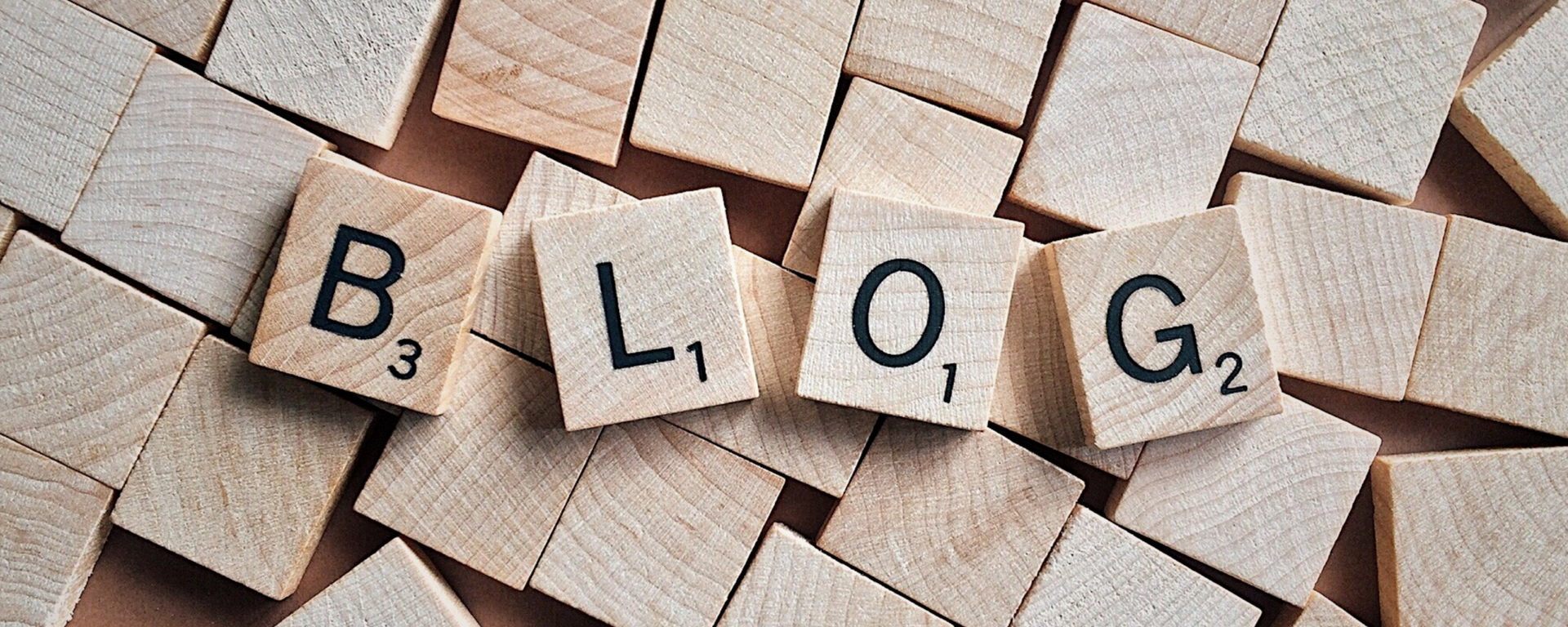 "Blog" is a contraction of "web log". It's a website that's updated regularly and is usually written by one person or a small group of writers. Originally considered an online journal or diary, blogging has expanded into much more than a place for individuals to share their thoughts with the world. In short, a blog can be defined as a website that you regularly update with new content. Some of the free blogging platforms include WordPress, Blogger and Wix.
Blogs come in all shapes and sizes. Really, you can blog about anything. The most common blog topics are in the realm of travel, fashion, food, and pets. When it comes to a point where you get traffic from the internet, you can make your blog into a money-making machine. Set Up a Google Adsense account, insert Google Ads code on your blog header or sidebar and also within your blog articles, and you are ready to make some passive income.
Pros: Blogging is just like having a digital diary or journal, informal and you can do it at any time and anywhere. It doesn't have to be a long article, a few images or videos could make up a blog too. It could turn into a passive income when you get traffic from the internet regularly.
Cons: The internet is saturated with all kinds of information. To get great traffic from the internet requires creative thinking, strong opinion, original content and sometimes "luck".
Build an Online News Site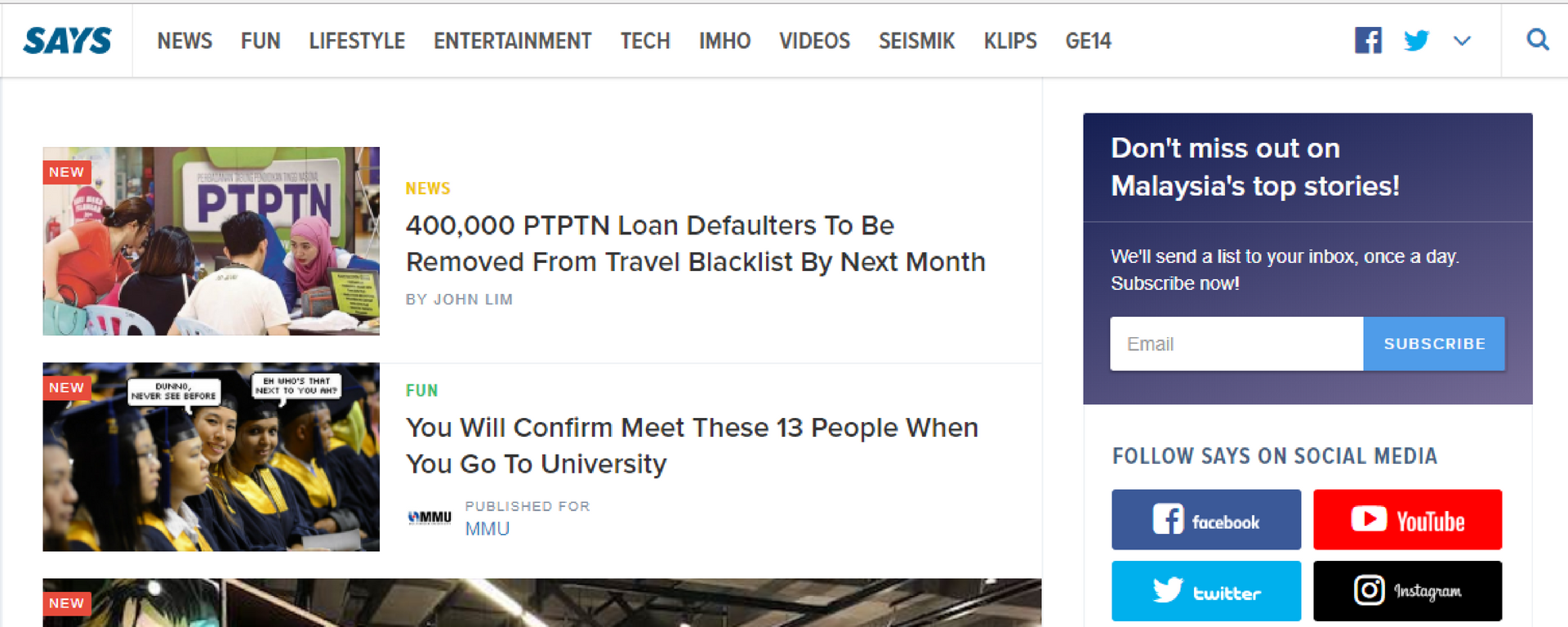 News sites could be one of the best ways to generate traffic online these days. People are visiting articles and news every day, every hour and every minute just to be updated to the latest news in town. No one wants to be known as the "last" person to get to know viral news.
Thus, here is the opportunity to benefit from the traffic generated from Google Adsense and other advertisement agents. For example, Vulcan Post is one of the most engaging digital lifestyle publications in Singapore, Malaysia and the Philippines. They claimed to have over 1,200,000 monthly readers. Another example would be Says.com, which set out on a mission to get young Malaysians to read the news again. Today, SAYS is Malaysia's fastest-growing news site with 6.5 million page views monthly.
Pros: Writing updated news could be very rewarding and enjoyable. Being to know that you are the one to know the news before everybody makes you proud of it. Generate traffic from an online news site is not hard, as all you need to do is to take the lead, get to know the latest authentic information, and write it out. And, of course, as you know, traffic + advertisements = income.
Cons: Be ahead of all the existing news sites in Malaysia is not easy, you might need a team of active reporters and "spy" to achieve that. On the other side, you also need to have good writing skills, this will allow you to turn a piece of boring news into an interesting one. The other thing to be alert of would be getting permission from the company/organization/person before releasing any important information, and this process could take some time.
Build an Online Forum
An Internet forum, or message board, is an online discussion site where people can hold conversations in the form of posted messages. They differ from chat rooms in that messages are often longer than one line of text, and are at least temporarily archived. Also, depending on the access level of a user or the forum set-up, a posted message might need to be approved by a moderator before it becomes visible.
The easiest revenue for an online forum is by posting advertisements since a forum has typically a high traffic rate and low bounce rate.
For example, Malaysian forum like Lowyat.net is generating tonnes of traffic from the community. Based on Alexa traffic statistics (on 21/05/2018), it is recorded more than 150,000 daily unique visitors and over 1,200,000 daily pageviews on Lowyat net forum site. The bounce rate is around 45% which is good and this shows how well a forum could keep its visitors on the site.
Pros: Once your online forum is well-known, the community will take over the forum themselves (they will ask or answer each other), you don't really need to generate content for your site like a news site, and thus passively generating income from the advertisements on your online forum.
Cons: Getting your forum well-known in the first place is not an easy task. You might need to spend some money on your site awareness at first. Secondly, a successful forum is not just about the traffic, but also how user-friendly your online forum is. At some point in time, you might even need to monitor the posting on your forum to make sure everything is in control and appropriate to society.
Build an Online Job Portal
Just like JobStreet, one of Asia's leading online employment marketplaces, they help facilitate the matching and communication of job opportunities between job seekers and employers in the region.
You can earn money by providing job advertising options, premium job listing options, or even resume/talent search functionality to employers. For example, a package of "1 Job Ad + 1 Stand Out Listing + 5 Talent Search Credits" in JobStreet costs RM400.
Pros: People are looking for jobs every single day, so the demand is there for sure. On the other side, companies looking for urgent employees are willing to pay in order to reach great candidates.
Cons: Data security is the main part of this business as people are submitting their resumes and personal particulars to you. Prevent hackers!
Affiliate Marketing
Affiliate Marketing is a marketing system by which an online retailer will pay a commission to an external website for traffic or sales generated from its referrals. There are not many affiliate marketers in Malaysia despite thousands of products are being sold online. You can start doing affiliate services by simply create a blog and share useful information about a product or service.
One of the affiliate marketing platforms that we highly recommend is the Involve Asia affiliate program. It is an affiliate platform that connects advertisers to publishers and provides a unique tracking system for each transaction. Many huge eCommerce players have signed up to this platform like Malindo Air, Lazada, Shopee, Zalora, etc… You can almost market any product or service online with the huge collection of affiliate partners that the platform offers.
Recommended article: How to Start an Online Affiliate Site for Passive Income? (Step-by-step)
You should also read: The Truth About Affiliate Marketing
Pros: You don't need to have your own product or service.
Cons: You don't have full control of the product and pricing, you can only recommend what is offered.
Credit Cards Comparison Site
Credit card comparison sites have been quite popular for the past five years. I am sure that most of us in Malaysia would come across these websites like RinggitPlus, iMoney and CompareHero. These websites allow you to compare different credit cards easily and make a decision to sign up one online. Sometimes, they also offer special gift(s) when you sign up for a credit card through their website.
It is obvious that these comparison sites are associated with the participated banks to get commissions whenever someone decides to sign up for a credit card through them.
Pros: Almost everyone (eligible age) in Malaysia owns a credit card because you just need one for your spending like fueling up your petrol and applying for loans. Thus, this indeed is a very good niche to tap in.
Cons: Very similar to how affiliate marketing works, however, you will need to be associated with the banks to get commission and this requires some paperwork. Competing with the existing credit card comparison sites is not an easy task as they are established and well-known for some time.
Online Cashback Site
A good example of a cashback site is ShopBack.my. ShopBack is currently partnering with over 500 local, regional and global stores. These partnered stores pay ShopBack a commission for every transaction directed through ShopBack. ShopBack then shares part of this commission as Cashback awarded to you.
Pros: You don't need to sell any physical product online, all you need to do is to promote your own brand to ensure people who shops know your existence and purchase things online through your website.
Cons: You will need to do some marketing for brand awareness in the beginning. You also need to educate your visitors/customers regarding the step-by-step method to redeem cashback, which requires customer service. Commission sharing could be small.
Online Coupon Site
Online Coupon sites are sites that offer coupons or discounted deals to consumers. For example, Fave (previously known as Groupon) is a Southeast Asia-based online coupon site that brings you the latest deals and promotions to help you save money.
Running a coupon website involves listing coupons and sales every day. You can make money from commissions earned when people click on the coupons. A coupon website is a great way to make extra income, especially if your hobby is shopping and finding deals online.
Pros: Just like cashback site, you do not need to sell your own product. You are selling coupons and deals for others instead. It is slightly simpler than the cashback business model.
Cons: Commission sharing could be very little to not rewarding. Thus, having a large number of loyal online consumers base is essential for the business.
Domain Flipping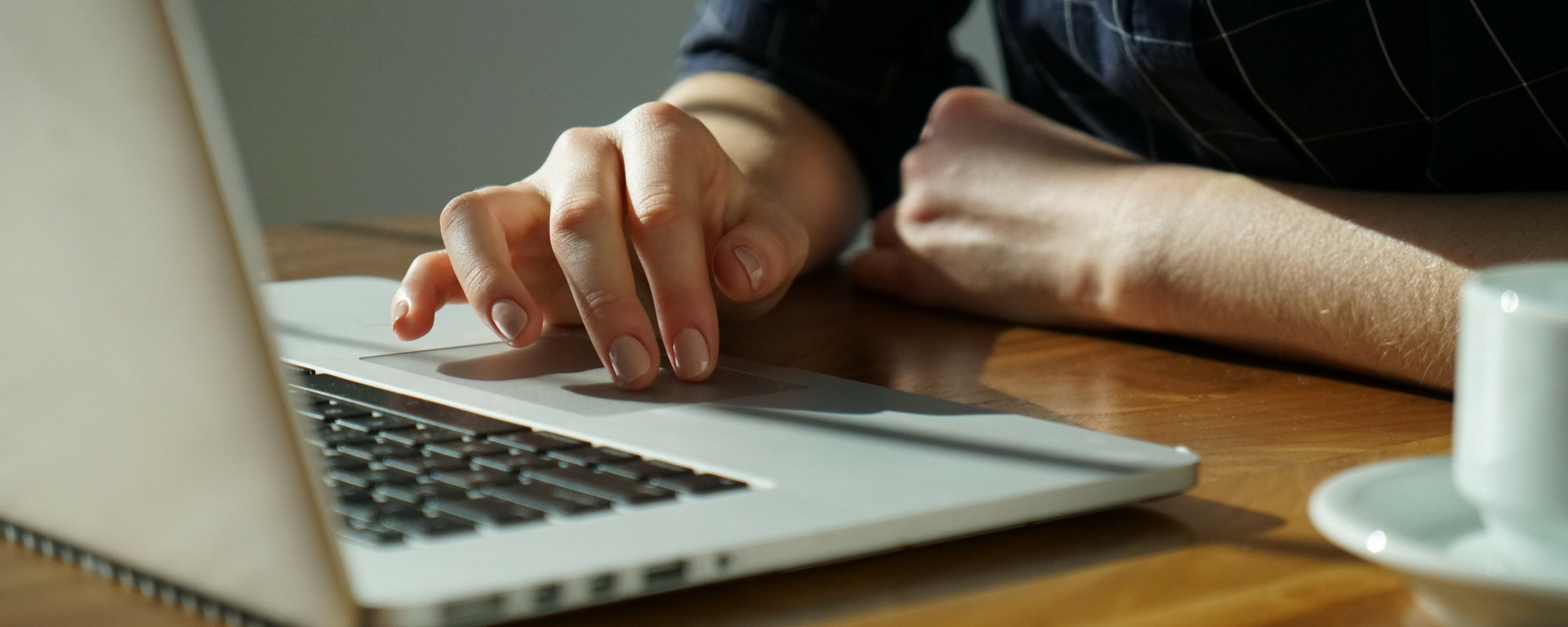 This one is pretty interesting. Buying and selling domains can bring a lot of money if done right. In Malaysia, thousands of people are looking to have their own business, and a website usually goes with it. Unfortunately for other people, the domain name that they want is already taken.
Take advantage of this by buying domains that have a huge potential to be a big brand and sell them. You can market them in Godaddy or other domain registrars that allow domain buy and sell. You can also flip them on Flippa. Flippa is a marketplace for buying and selling online businesses including domain names.
Pros: You can get rich fast if you hit the jackpot.
Cons: Just like flipping property, no matter how good your domain name is, you will never make a single cent if no one wants to purchase from you.
Instagram Influencer
An influencer is an individual who has the power to affect the purchase decisions of others because of his/her authority, knowledge, position, or relationship with his/her audience. But why Instagram? In a 2016 survey, Bloglovin looked into 2,500 micro-influencers and concluded that Instagram is their most preferred platform. 59% of them say that Instagram is one of the most effective platforms to engage their target audience.
Those will fewer than 2,000 followers may charge around RM400 per Instagram post. The price may increase to RM1,000 per Instagram post for influencers with 75,000 to 100,000 followers. And if an influencer has more than a million followers, they may charge over RM5,000 for a single Instagram post.
Pros: You can definitely make good money promoting products and companies with your Instagram account, especially when you have lots of followers.
Cons: Being a well-known Instagram influencer is not easy, it is almost like being a model in the niche/topic you are in. Need lots of hard work for sure.
Be a YouTuber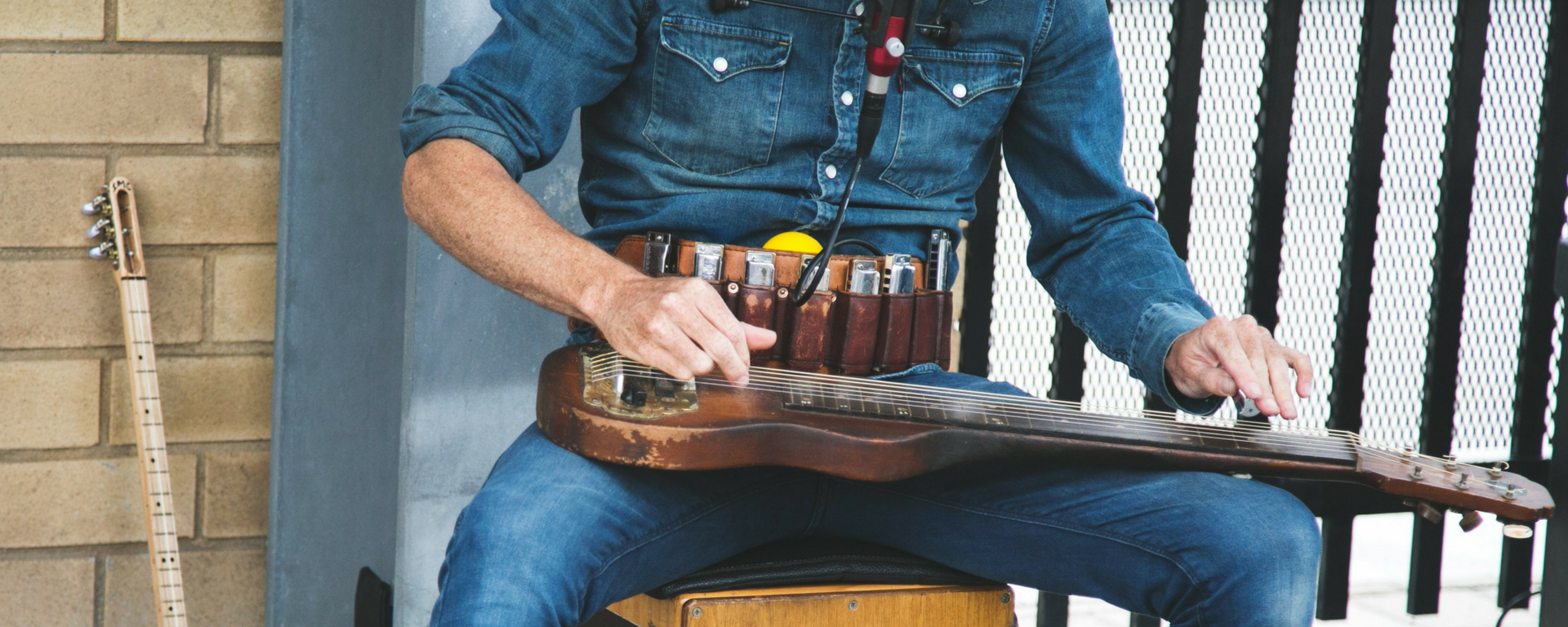 Yes, you can actually earn money from Youtube. This is, in fact, one of the biggest online business opportunities today. All you have to do is to pick a topic that you want to focus and a good video camera for great video content. You can earn money from it by monetizing your videos provided that you don't break copyright rules.
Pros: This could be a passive income. You only have to create a great video once and it will be there to make you money forever.
Cons: You need to be unique and stand out from the crowd.
---
That's all for now. I hope you will get some ideas on how to make money from the internet.
You have a better idea to start with. Why not give it a try? We would like to hear from you.
Let's make your dream come true. Shall we?