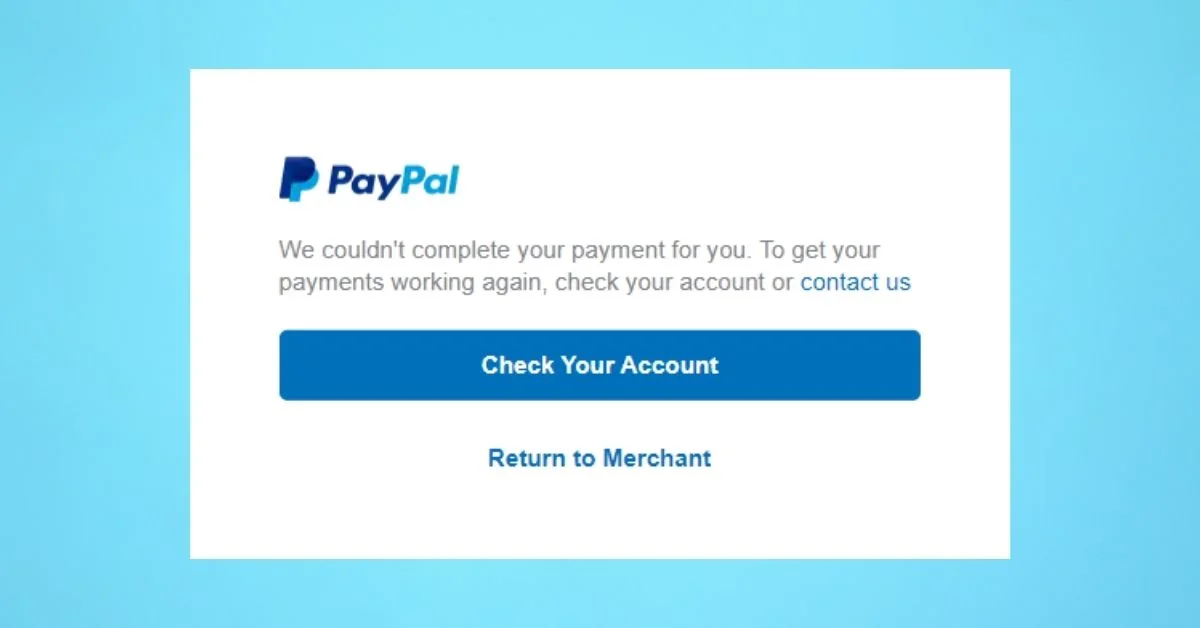 If you couldn't pay with your PayPal account and received this error message "We couldn't complete your payment for you. To get your payments working again, check your account or contact us", your PayPal account is likely to be limited.
If you click on the "Check Your Account" button, you will be redirected back to the Dashboard and you won't know what to do. If you click on the "contact us" link, you will be redirected to the Help Center where you can find answers to common questions or chat with a PayPal Assistant via live chat. Still, both options leave you there without knowing what to do.
Check for PayPal Emails
You tried to check your email and you might find that you received an email from PayPal with the subject "Request for additional information…".
Inside the email, they will ask you to submit certain documents that are pending for your account verification and provide you with the link (https://www.paypal.com/policy/hub/cip).
When you clicked on the link, you will get a message "Thank you for providing the required information. We'll get back to you within a few business days.", leaving you again no way to solve the payment problems.
Contact with PayPal Customer Service
To chat with the Customer Service representative, there are two ways to contact them:
However, you will need to wait for a long time before anyone will chat with you due to their busy schedule and workload. Once you are connected and able to chat with the PayPal Customer Service representative, you will request him/her to find out what happened to your PayPal account by providing your registered email. Most likely he/she will tell you that a limitation has been placed in your PayPal account and you can only resolve the problem by submitting documents through the Resolution Center. You can try to access the Resolution Center in your PayPal account from a browser by clicking on the "Messages" icon in the top right corner to see if there are any steps that need to be completed. In most cases, you won't be able to find what is pending or needs to be submitted.
Reasons that cause limitation to PayPal account
The payment problem with PayPal is likely due to the limitation of your PayPal account. Your PayPal account may be limited due to the following reasons:
Unauthorized use or fraudulent activity
You've reached your sending, receiving, or withdrawal limits
Higher-risk activities like a high number of claims and chargebacks
Inactive account
How to solve PayPal account limitation issues?
To resolve the PayPal limitation problem, you will need to log into your PayPal account.
Access this link to upload documents for verification: www.paypal.com/il/uploaddoc?
Below are the accepted form of documents to be uploaded:
Photo ID / Proof Of Identity (POI) – a copy of your driver's license, national identity card, or passport
Proof Of Address (POA) – Utility Bill, Bank Statement, or Credit Card Statement
Business Info – Business registration or any official documentation issued by the government, Suruhanjaya Syarikat Malaysia (SSM), or any other relevant authorities.
Ensure the uploaded documents have the same name and address as your PayPal account to avoid rejection.
After you had the documents uploaded using the link above, request a review by chatting with the PayPal Customer Service either by accessing the Help Center or Facebook Page. Once the review is initiated, it would take up to 5 business days for Paypal to review and remove the limitation from your account.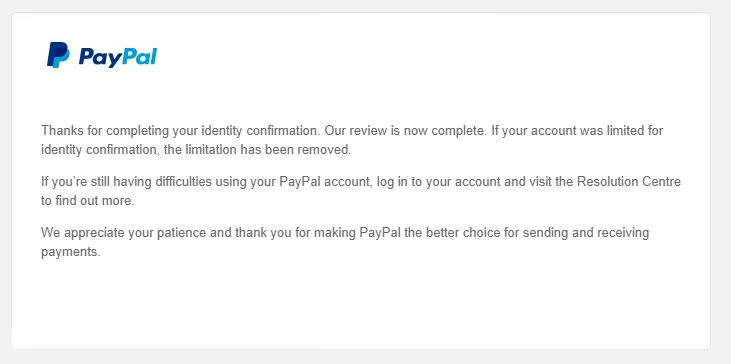 Once your PayPal limitation has been removed, you will receive an email from PayPal.
---
I've been in this situation myself and find it very annoying. I hope this article will help you solve your PayPal limitation problems. Leave your comment below if you find this helpful.