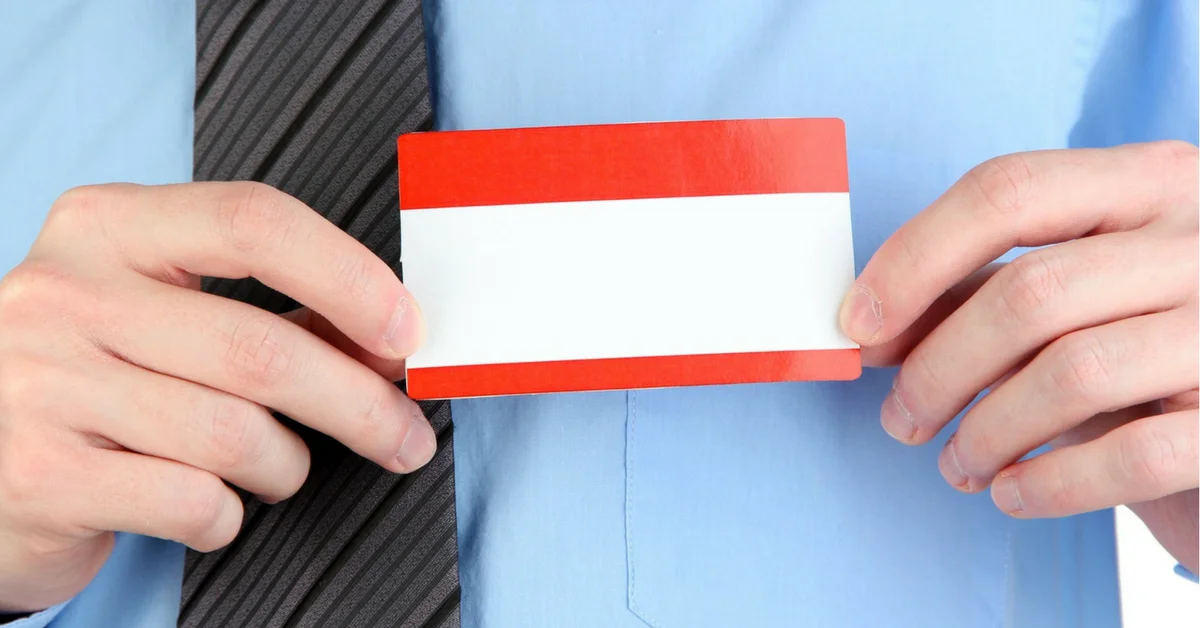 If you are wondering how to name your company or business, this is the right place for you. We will share the best practice getting a great company name. We will also provide useful company name generator tools at the end of this article in order to help you generate more company name ideas. Given that it might be the most important decision that you ever made in your company history, you should take this very seriously. The name of the company will become the title that you will bring along from the beginning to the end of the company life. Sometimes people still talk about it even after your company is closed. It will appear on almost everything related to your business. For instants, on your website, email and letter, promotional banner or even in a daily conversation. You want to be proud of your company or brand, and thus, take this seriously.
Is the Name of your company important?
The answer is Yes. The name of a company has a huge impact on how your customers and investors have their views on you. Sometimes, you need to even consider the political and cultural aspect of a country or society that you are targeting. A word with similar spelling in a different language might possess very different meaning. You don't want your company name to mean something "weird" in a certain language. Nowadays, you can easily find out the world-wide acceptable meaning of a word by just typing it into Google, at the same time you can also figure out whether if there is an existing company in the market with the similar name.
Never use a temporary Company Name on your Business Proposal or Business Plan
Do not send your business plan or proposal to anyone with your company name as "TBA", "TBD" or "New Co.". It shows that you are not ready and have no clue about the business you are planning to execute. A metaphor is like naming your baby "TBA" due to the fact you are not sure whether he/she will be a baby boy or girl. Show confidence in your business and vision by getting a good name for your company. I hope that the following paragraphs will help you to figure out the "best" choice of your company name.
---
So, how to get a great name for your company?
Brainstorm a company name with these 6 important elements
1. Unique and unforgettable
You want a name that stands out from the crowd at the first glance and remains fresh over time. This is a huge challenge because trends evolve with time, as well as people. Try to be creative, think out of the box!
2. Easy Spelling and Pronunciation
You want to use words that can be easily spelt and pronounced by customers. Some companies made up unusual word spellings so that their business stand out. This can be a huge trouble when people try to 'Google' your name or refer you to others. There are 171,476 words in The Second Edition of the 20-volume Oxford English Dictionary. Thus, there should be no reason not to stay with traditional word spelling.
3. Simple is sweet
It is wise to choose a shorter length word for your company name compared to a longer one. Statistically out of my mind, it is better to name your company with two syllables. Most of the successful company named it that way (I am not sure why). For example, Facebook, Google, Uber, and Tinder all have two syllables name. You should also avoid hyphens and other special characters.
4. Make some sense and give a clue
If you want to combine words for a name, make sure it is not an absolute nonsense. Quirky words like Yahoo or Google are always at a big risk, you will need a unique marketing strategy or arguably "luck" to be well-known and successful. Many companies have been embarrassed by a new name that had negative and even obscene connotations in another language. Besides, if possible, you should try to adopt a company name that provides some information about the nature of your business. For example, the website name "Plumber Johor" is appropriate and fits very well with the plumbing services that they provide in Johor, Malaysia. Your company name should match your business/services in order to remind customers what services you are providing.
5. Don't box yourself in, think about the future
You should avoid picking names that do not allow your business to move around or expand in the future. Simply try to avoid geographic locations or product categories in your business name. It will be a big trouble when you want to expand your business to a different location or even add on to your product line. For example, a company providing tourism services around Kuala Lumpur City named itself "Kuala Lumpur Tourism". Imagine when it comes to a time expanding the business to nearby cities like Malacca or Seremban; it will be almost impossible to use the same name. Therefore, try to think about the future of your company and not to box yourself into this situation. (PS: Kuala Lumpur is a city in Malaysia, as well as Malacca and Seremban)
6. Name it closer to A rather than Z
No one can be sure that this is going to work today. However, it would be great to pick a name starting with the alphabet which is closer to A rather than Z due to certain algorithms and directory listings sort names alphabetically. An example will be the leading Chinese e-commerce company founded by Jack Ma, the Alibaba Group. When Alibaba was founded in 1999, due to the fact that search directories like Yahoo! listed websites in alphabetical order in their directories. So in the category of "B2B Marketplace," Alibaba would be one of the names that always appear at or towards the top. Another local example would be on Lazada Malaysia Marketplace Brand list, it starts with numerical 0-9 and follows by the Alphabet A.
Check the company name availability
Yes, this may sound obvious, but very often; good names are gone and not available. You can easily Google the internet for any identified or established brand of that name, and further check it out with SSM online system (for registering a Company Name in Malaysia). Domain availability is another aspect that you should cover. Nowadays, almost every single business or company has an official website (to announce the presence of the company or business). Your company name and Internet domain name should be the same to avoid any confusion. Check your desired domain name with Namecheap for domain name availability.
Check the common suffixes availability for your domain name
Almost everyone will assume that your domain name is your company name plus the suffix ".com" or ".com.my". If these suffixes are not available for the name you prefer, pick a new name rather than settling for other suffixes like ".net" or ".store". It will be great if you can register and get all the suffixes, but not necessarily required.
Test your company name, just like how you would test your product
After a long process and discussion, you should have come out with a few "good" choices, however, you might not be able to decide which one is the best. This is a very common situation, especially, when you have a team.
Do not vote a Company Name within your team
People tend to vote for the best option and this is the worst thing that ever happened to a management team, finalizing a name by voting. Similarly, do not ask for opinion from a family member or a friend. These people have nothing to do with your company or business; they are not the ones buying from you.
A/B Test your Company Names
Technically, you should A/B test your choices of company names with your potential customers to find out exactly how they responded to each name. Head over to Google form with your Gmail account. Make an identical landing page for each choice of your company name (just duplicate the landing page and change the name or logo). You can create a quick logo for each possible name with Creatr.cc and put one on each landing page. Run traffic to your landing pages and see which one gets the best response. You can run Facebook Ads for this purpose and make sure the audiences are well targeted for a useful result. As a bonus, you are also getting leads even before you launch your business.
Ask your Existing Customers for Opinion
If you already have a list of existing customers, why not create a survey form with Survey Monkey and email to them? There is a pre-existing Name Testing Survey Form Template ready for you. Try to ask questions about the company name to see if they give off the impression you desire.
---
Still, you don't have any Company Name Ideas?
If you are still not sure how and what to do after reading this article, you can outsource this tedious but important exercise to dedicated firms out there, like A Hundred Monkeys that could cost you $1 million of your hard-earned funds and come up with just the right appellation that you need.
Try Online Company Name Generator
Alternatively, you can also try out one of these company name generator tools. Take your time and explore each of these business name generator tools and get some inspiring company name ideas before you make your final decision: