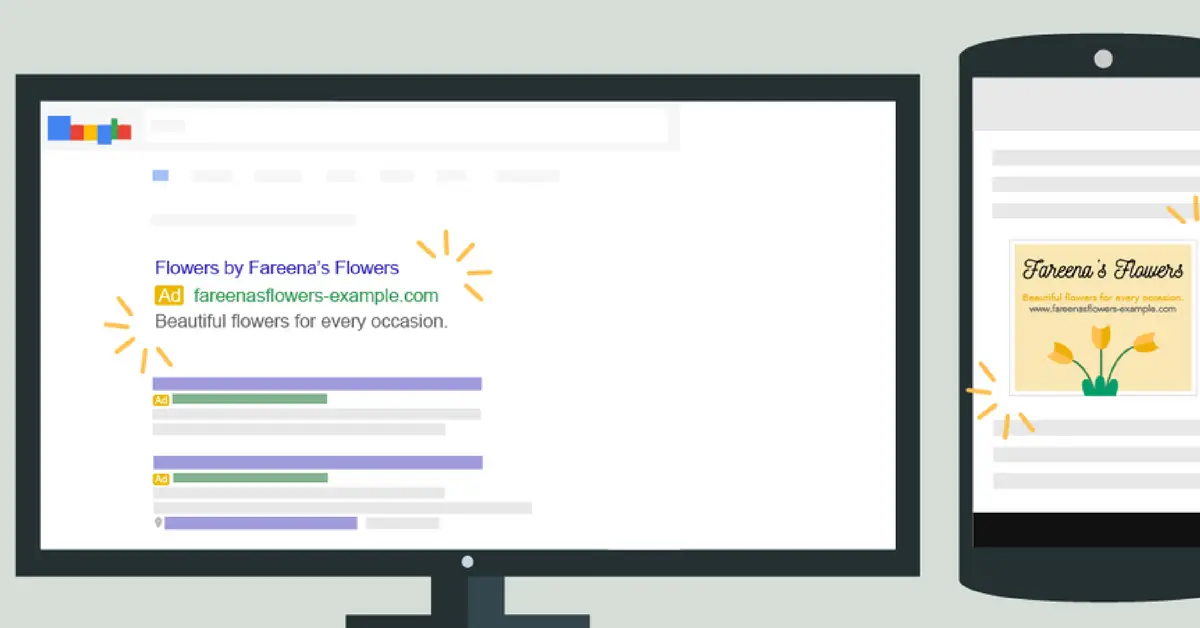 What is Adwords?
AdWords is an online advertising tool that helps businesses connect with their customers. You create your online ad, tell AdWords who you want to reach, and AdWords brings your ads to them. That's basically it. AdWords ads can be shown almost everywhere on the internet, which includes Google Search, YouTube or even top rated sites in Malaysia like Mudah.my and Paultan.org.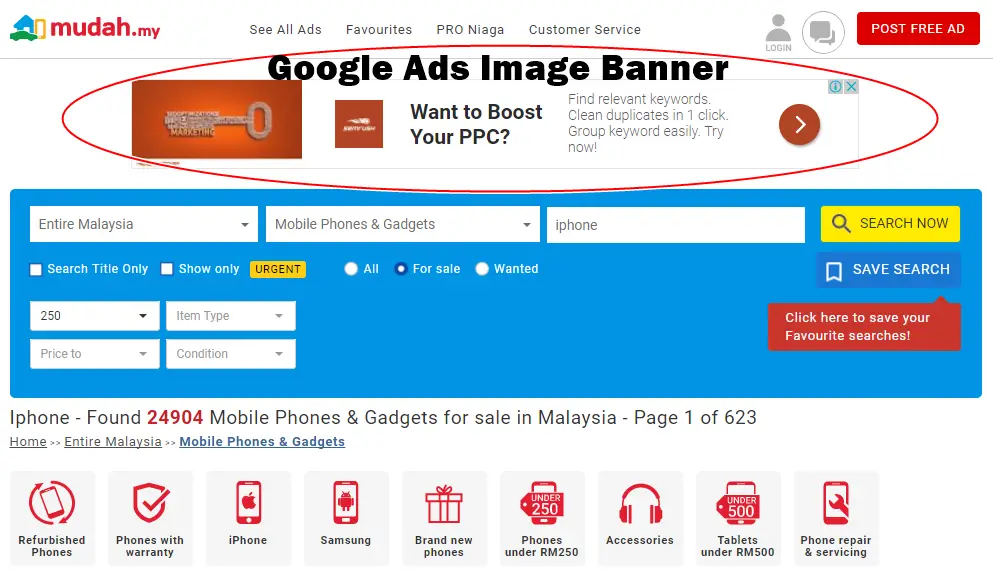 ---
How does AdWords work?
Let use the online florist store as an example. The first step is to determine your goal (e.g. to increase online sales for flower delivery).
Then, think about the people you want to reach and how they spend their time online (e.g. locals in their 20s).
Set your budget for the ads (maybe RM100 per day).
Create your ads, make sure they're clear, relevant, and include a link to your website.
Set up targeting details (In this case, we would target people aged 20-30, who live within 30km radius from your store)
Once the campaign goes live, your ads will appear in the relevant Google Search pages as well as next to relevant content on sites in Google's advertising network.
Young people in search of flowers will see your ads and connect with your business. People find the flowers they are looking for and you will get access to more potential customers.
---
So, what makes AdWords different from other advertising options?
1. Connect with customers when it matters
AdWords has a sophisticated targeting system that helps you show your ads to the right people, in the right place, at the right time. Use keywords, location, demographics, and more to target your campaigns.
2. Control your cost
AdWords gives you complete control over your budget. You choose how much you spend per month, per day, and per ad. There's no minimum.
3. Improve performance
AdWords shows you how many people see your ads, what percentage of them click to visit your website, and even how many clicks to call you. With these tracking tools, you can even see the actual sales your website is generating as a direct result of your ads.
If you want to change your strategy, you can tweak your ads, try new keywords, or pause your campaign and re-start it whenever you'd like.
---
You're probably wondering, "What exactly do they mean by Google Network?" Good question. The Google Network is made up of two networks: Search and Display. They're the places where your AdWords ads can appear, including: Google sites, partner sites, and other placements like mobile phone apps.
Ad formats on the Google Network
Ad formats let you choose how to communicate your business to your audience.
The Google Network can connect you with customers at the exact moment they're engaged in an online activity connected to what you offer — like searching for your product, reading a blog about your industry, or watching a related video on YouTube. Choosing the correct ad format for your campaign can ensure your ad is the most relevant and actionable for a particular customer at that moment.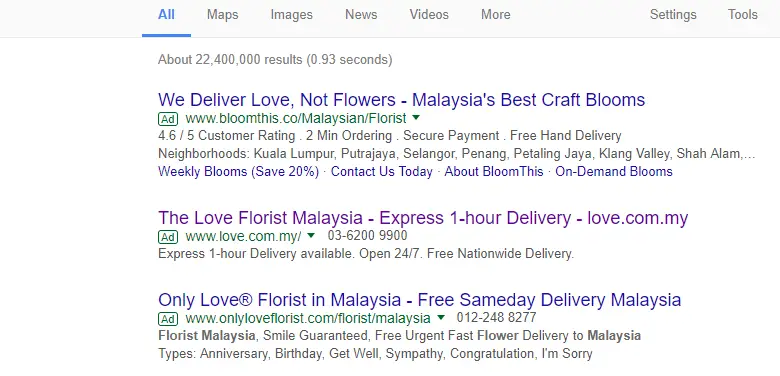 Here are some of the most popular ad formats on the Google Network:
Text ads
Ads with Extensions
Responsive ads
Shopping ads
Image ads
Video ads
App promotion ads
Call-only ads
Rich media ads
Some formats like Shopping ads can only show on the Search Network, some like Rich media ads can only show on the Display network, and some can show on both.